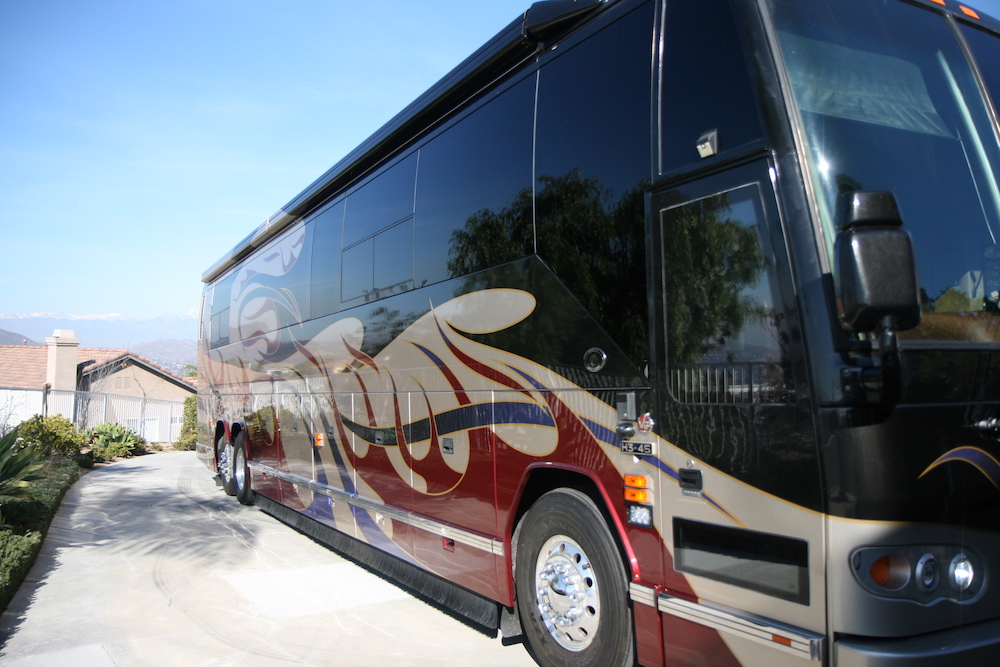 2004 Prevost Featherlite H3-45
Double Slide
$ 355,000
Approximately 128,000 Miles
2004 Prevost H3-45 Featherlite Conversion With Two Slide Outs For Sale In Riverside, CA.
The Coach Has A Lot To Offer, Only About 128k Miles, Detroit Series 60 Engine On Prevost Chassis.

The Following Upgrades And Services Have Been Done In Last 6-8 Months :

1) The Full Chassis, Engine And Transmission Services Are Done At Prevost Mira Loma, CA, ~$45k Spent, The Coach Has Been Zeroed Out In Terms Of Engine, Chassis And Transmission
2) All AV Wiring, Equipment Etc. Are Upgraded To Latest/Modern Standard
3) Entertainment Bay With New TV, Freeze/Freezer (100L) And Cabinets On Slide Rails
4) The First Bay Is Upgraded With Outdoor Electric Grill (Kenyon) And Cooktop, New Cabinets Added
5) LED Light Strips Added Under The Coach As Well As Under The Front Awning
6) All Exterior Lights Have Been Upgraded To Efficient LED Lights
7) All Interior Panels Are Restored To Original Factory Conditions
8) Brand New Memory Foam King Mattress With Custom Ordered Bedding
9) Over The Air TV Antenna Is Upgraded To Modern MIMO Antenna
10) Slide-Out Pins Were Replaced And Upgraded
11) Michelin 365s On Steer (2021) And Tag Axle, 315s On Drive Axle.
12) The Clear Bra Was Removed And Fixed All The Paint Chipping On The Front Of The Coach
13) Upgraded In-Motion Satellite Mounted At The Rear Of The Coach
14) All 4 Cruiseair Units Are Serviced And Blows Ice Cold Air, Same With The Dash AC Unit. All Filters Replaced And Cleaned.
15) The 17.5 KW Generator Has Been Serviced In September 2021 And Has About 5250 Hours.
16) Side Cameras Have Been Installed To Help Change Lane
17) The Fabric On The Girard Awning On The Passenger Side As Well As The Awning/Slide Topper Fabric On The Driver Side Were Replaced In June 2021
18) All Equipment Including The Aquahot Are Serviced In September 2021.
19) LTE/4G Dual Sim (Supports AT&T, Verizon, Tmobile) Modem With MIMO Antenna Installed For High-Speed Internet. You Will Have To Bring Your Own Plan And/Or Sim Cards.

20) The Existing Resistor Based Dimmers Are Removed And Upgraded To LED Dimmer Driver For 12vdc LED Puck Lights. All Puck Lights Are Upgraded To Dimmable LED Lights, It Remembers The Previous Dimmer Settings Even When The Coach Is Disconnected From Power Completely. All Interior Lights 12vdc And 110vac Are LED Now.
21) All The Thermostats Are Upgraded To 24vac Nest Smart Home Thermostats.
22) Brand New Voice Activated Control System Is Put In Place Bypassing The Existing AMX System. The System Can Be Managed Locally Via Voice Commands (Like Alexa Turn On My Water Heater, Or Dim My Galley Lights To 45%, Or Alexa Lock My Bay Door Etc.) Or Via An Open Source (Homeassistant) App On Android Or IOS Platform. The System Can Work Locally Without Internet, If You Have Internet, The Coach Components Can Be Managed Remotely.
23) All The 110vac Dimmers Are Upgraded To Smart Shelly Dimmers So Those Can Be Managed Via The Control System.
24) New VPN Secure Router Added To Protect The Control System From Cyber Attackers.
25) The Roof Has Been Sealed With Silicone And Coated With Metal Roof Sealant.


Over $35k Spent On Upgrading The Converter Side Of The Coach.

Give Me A Call If You Are A Serious Buyer And Looking For A Coach That Is Ready To Hit The Road Any Time.
All The Documents And Records Are Available Upon Request.
For Additional Information Please Contact :
Udy at 626-818-8393 or Email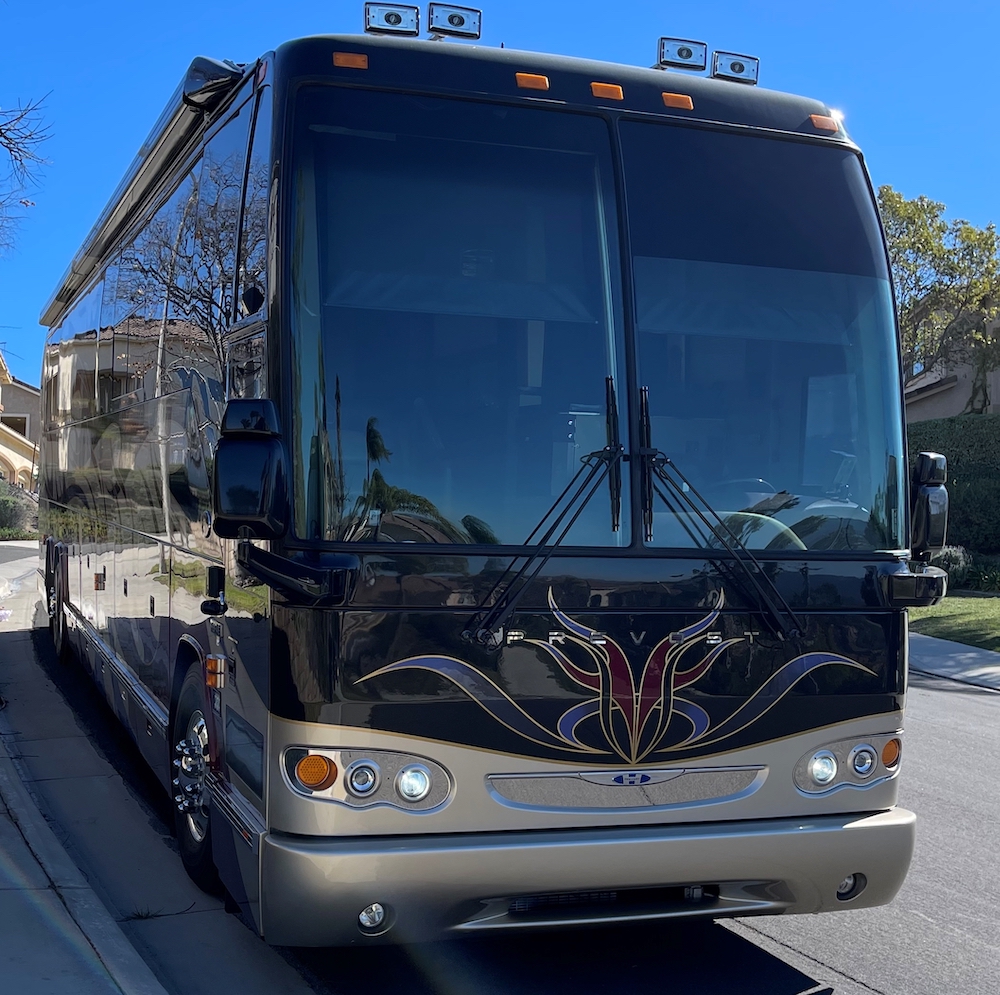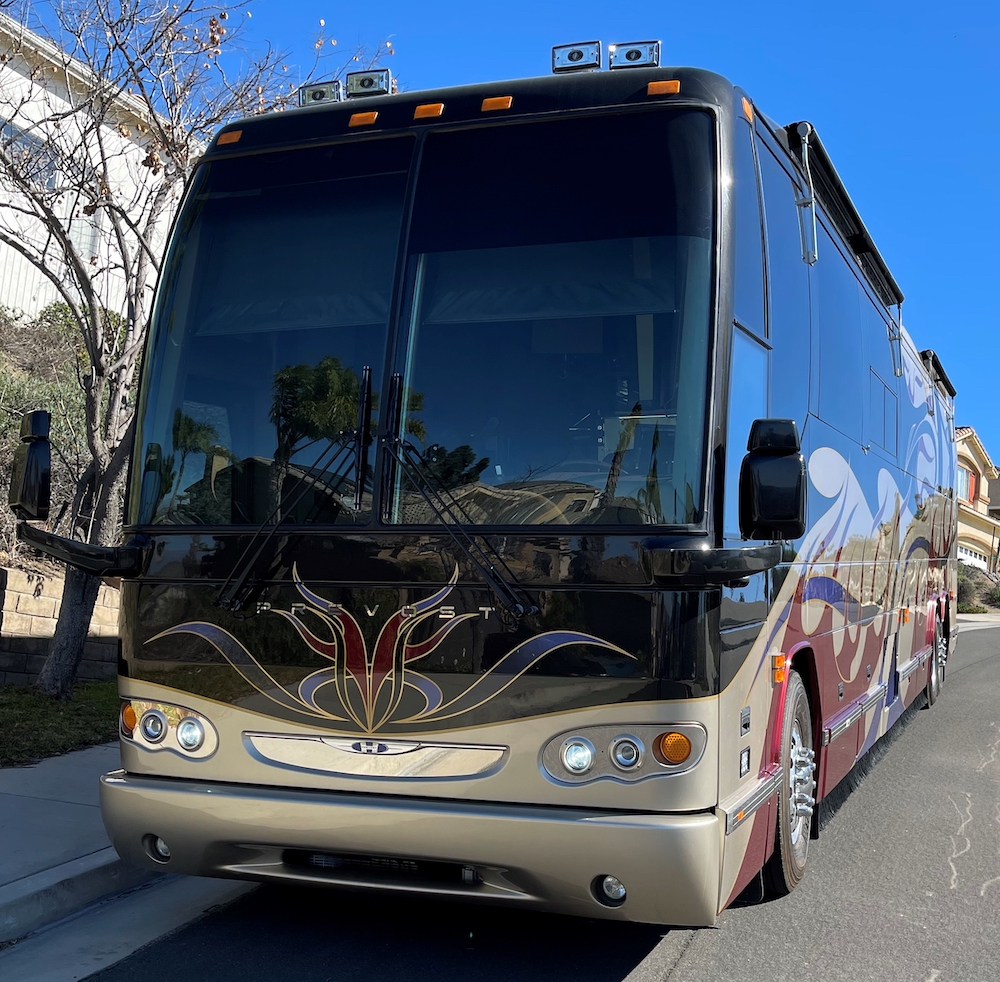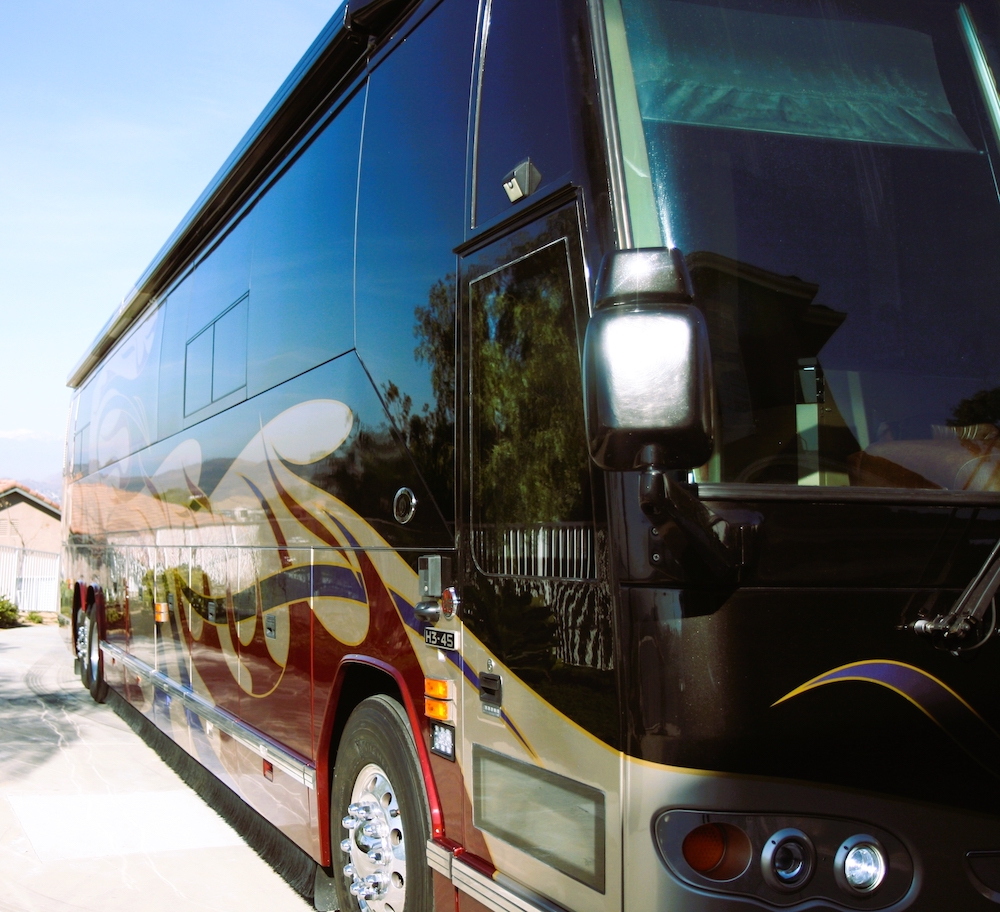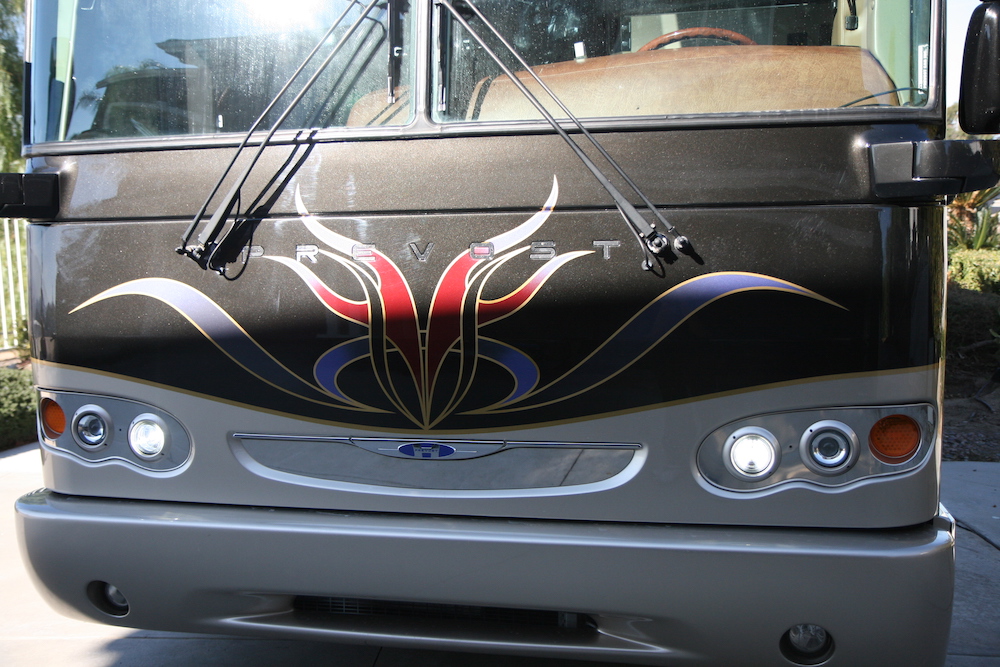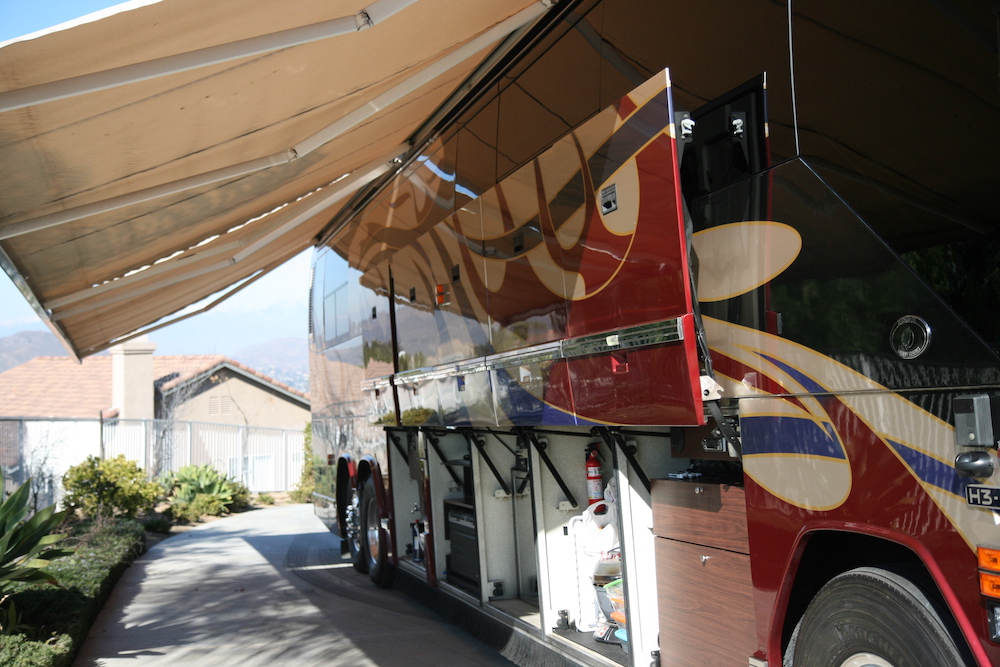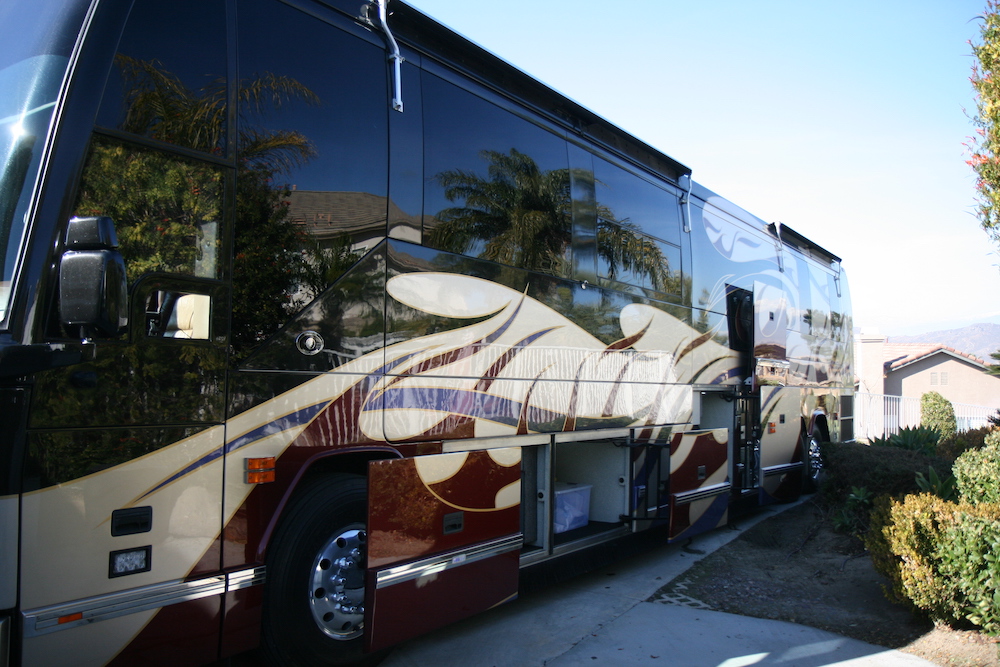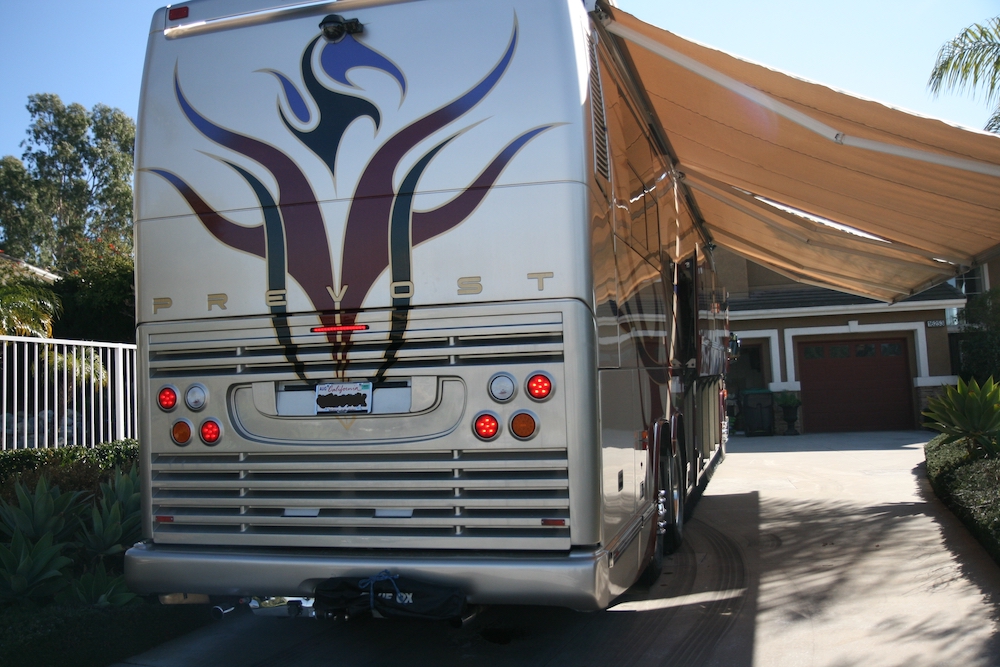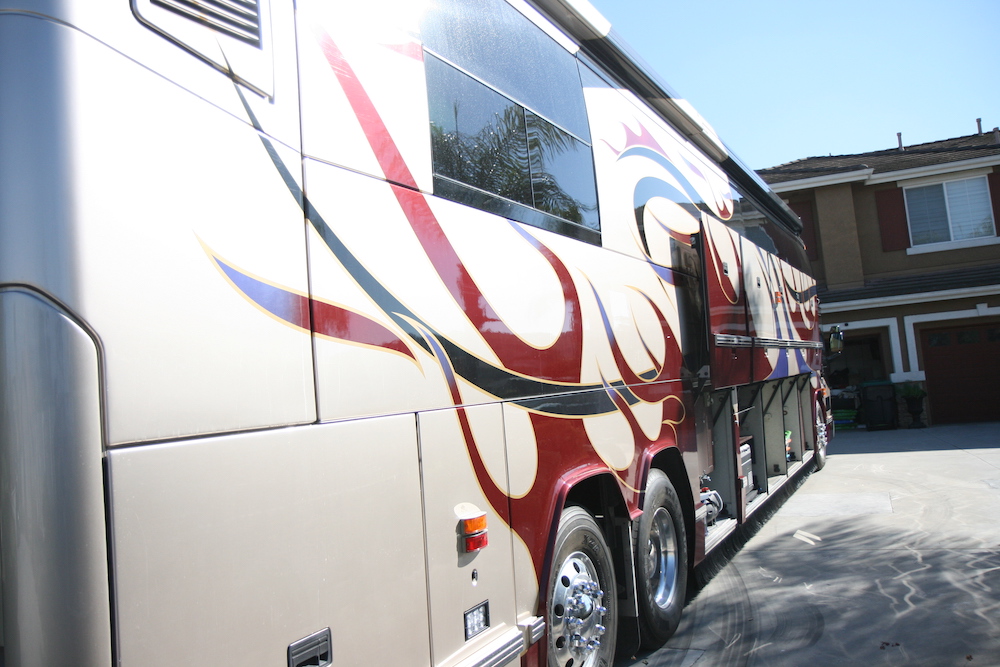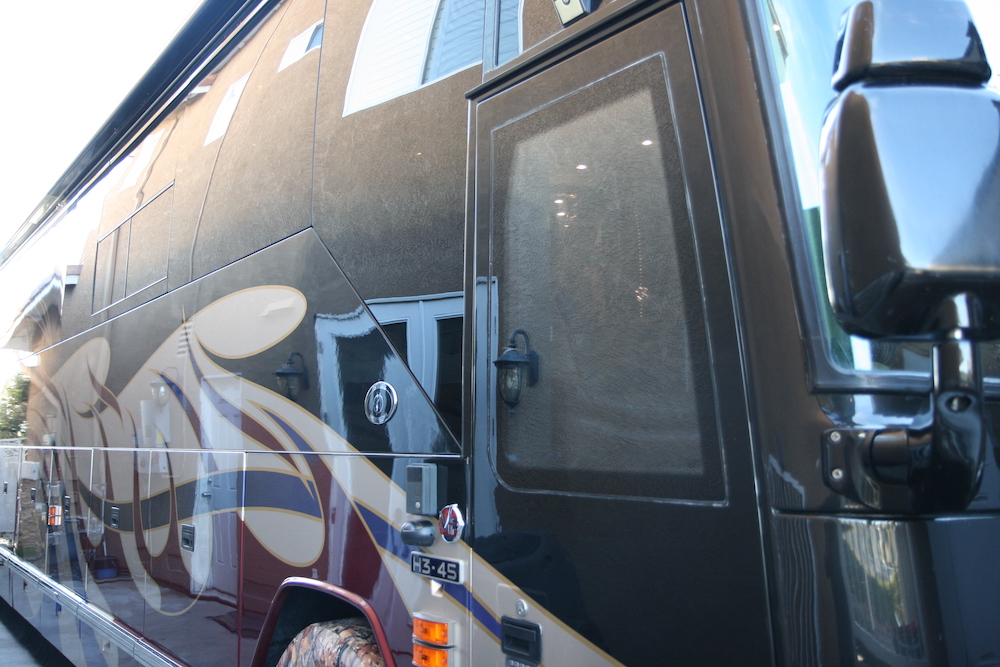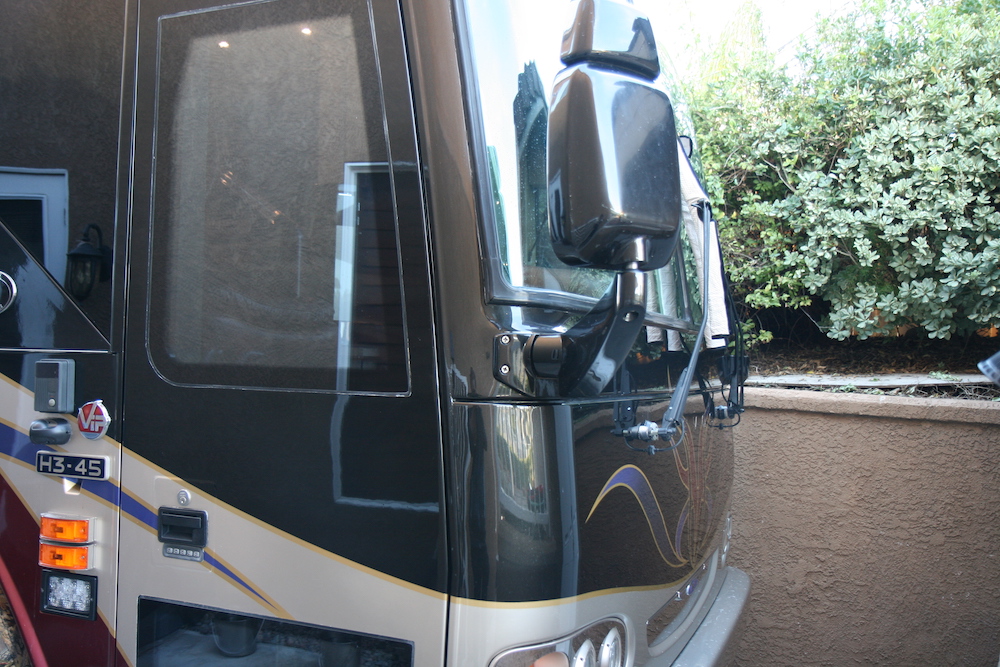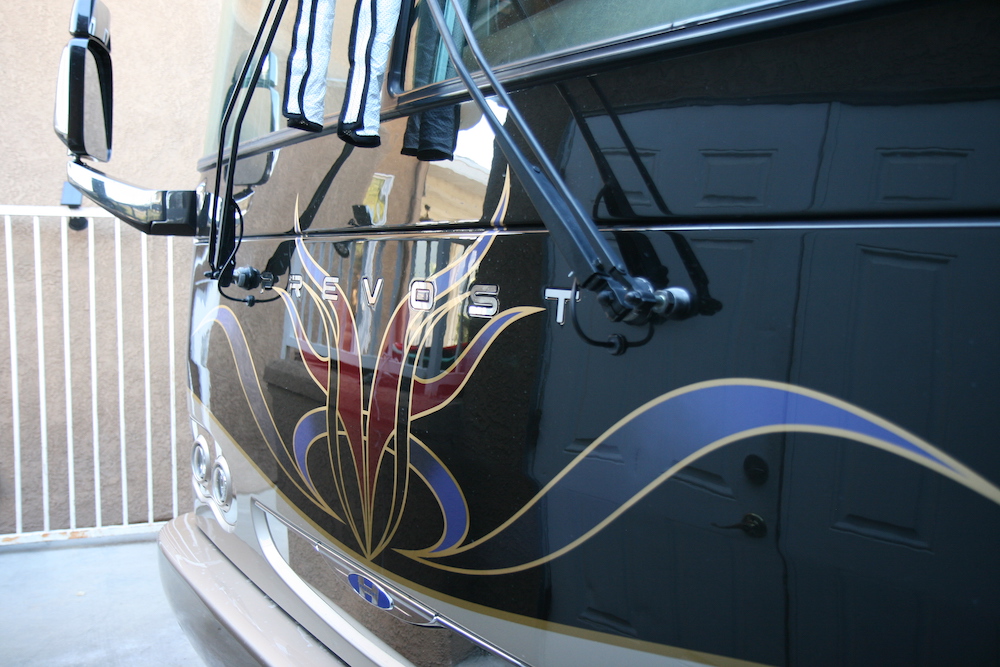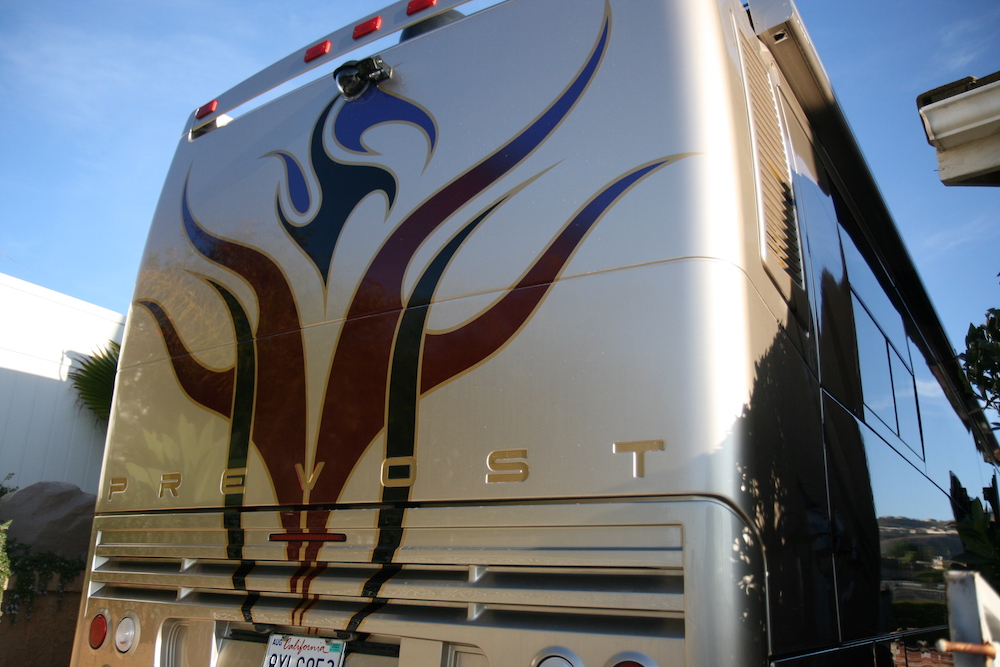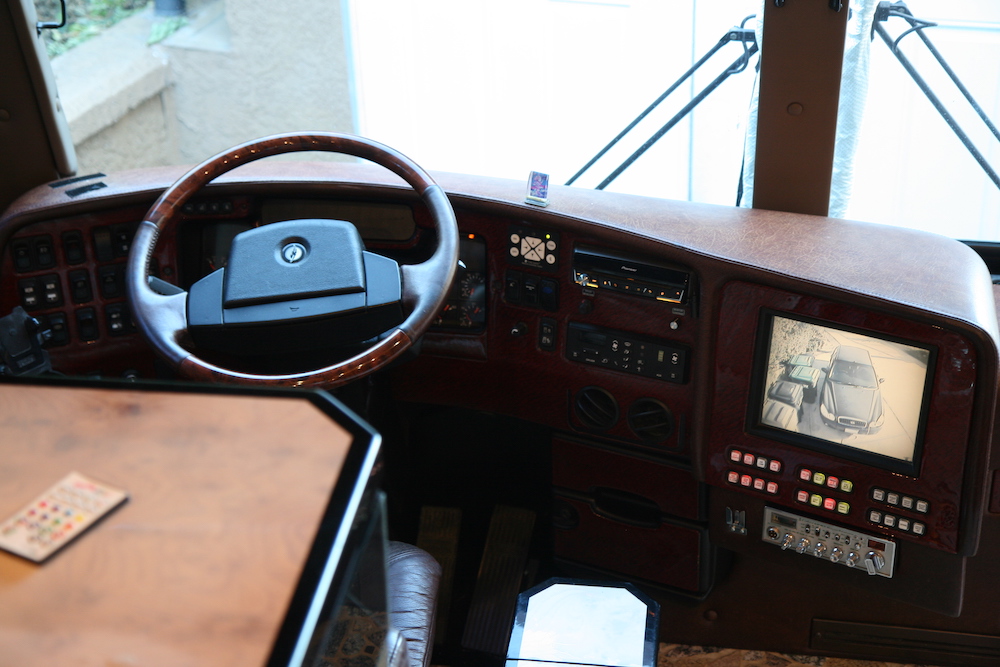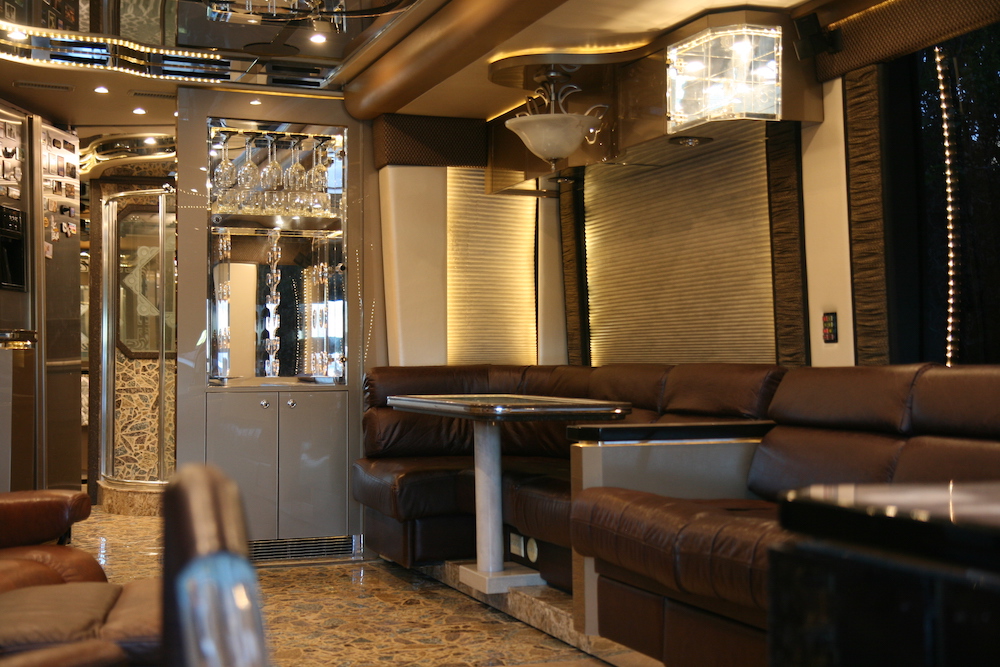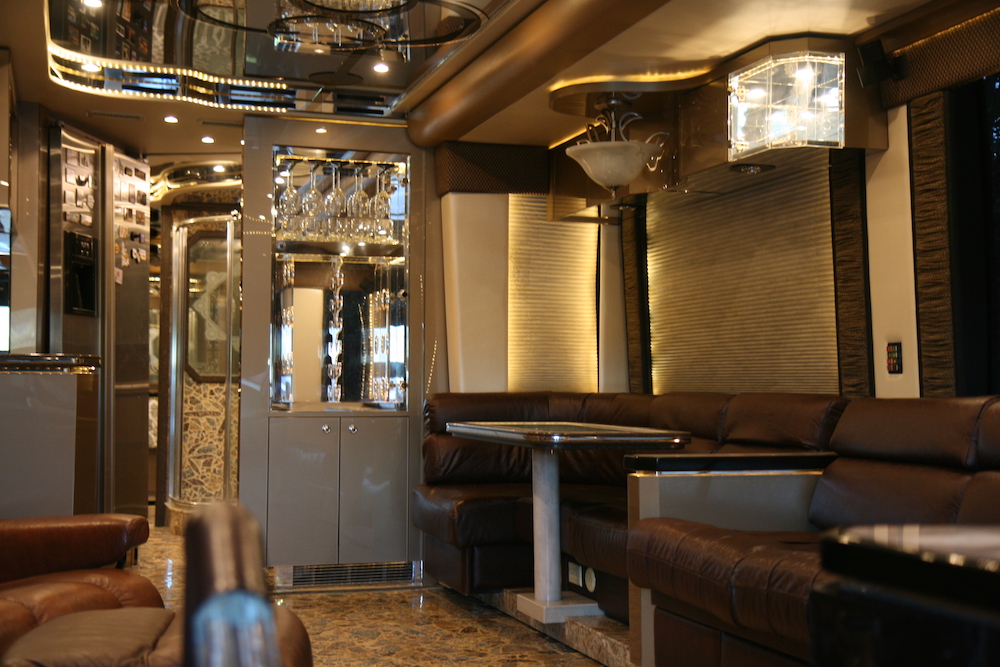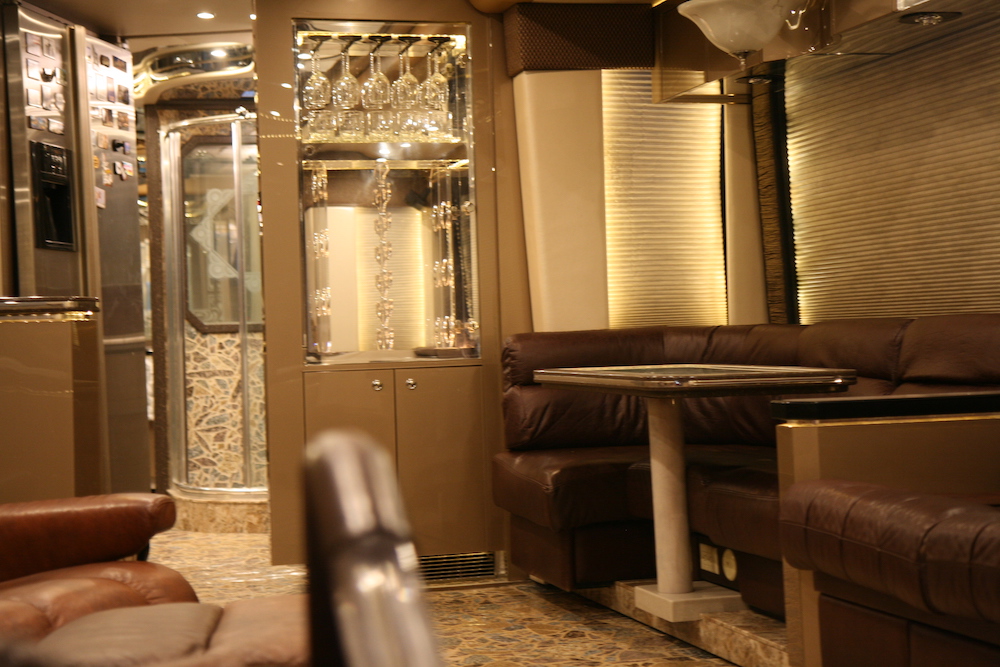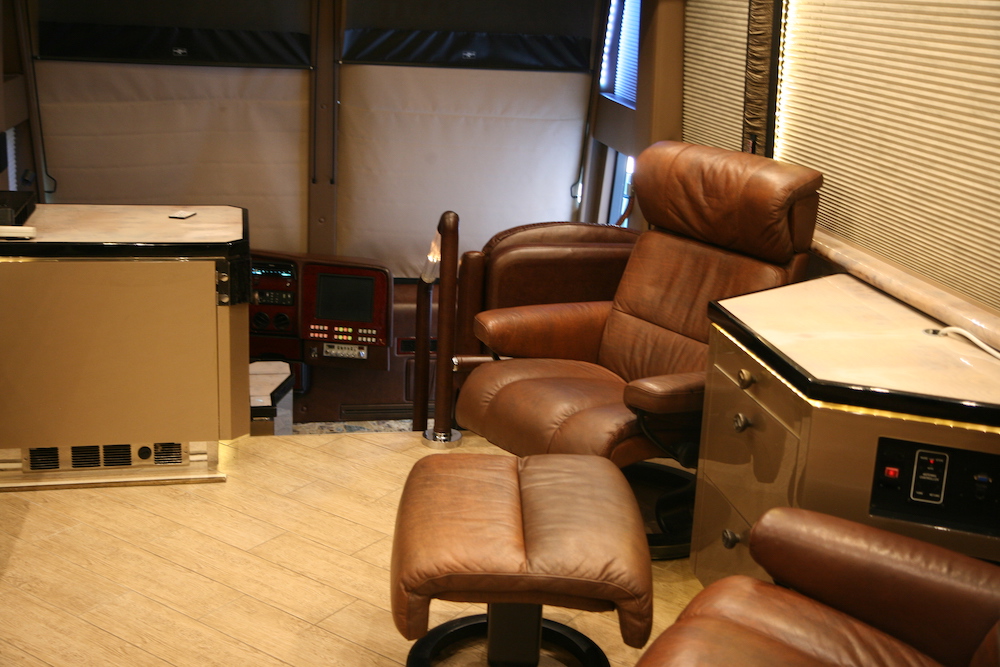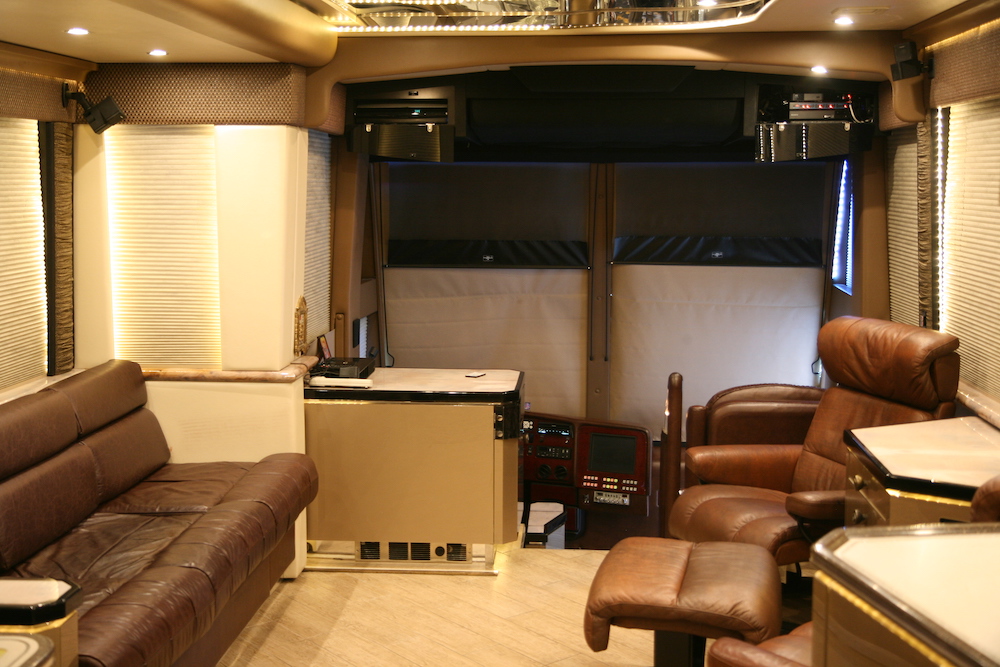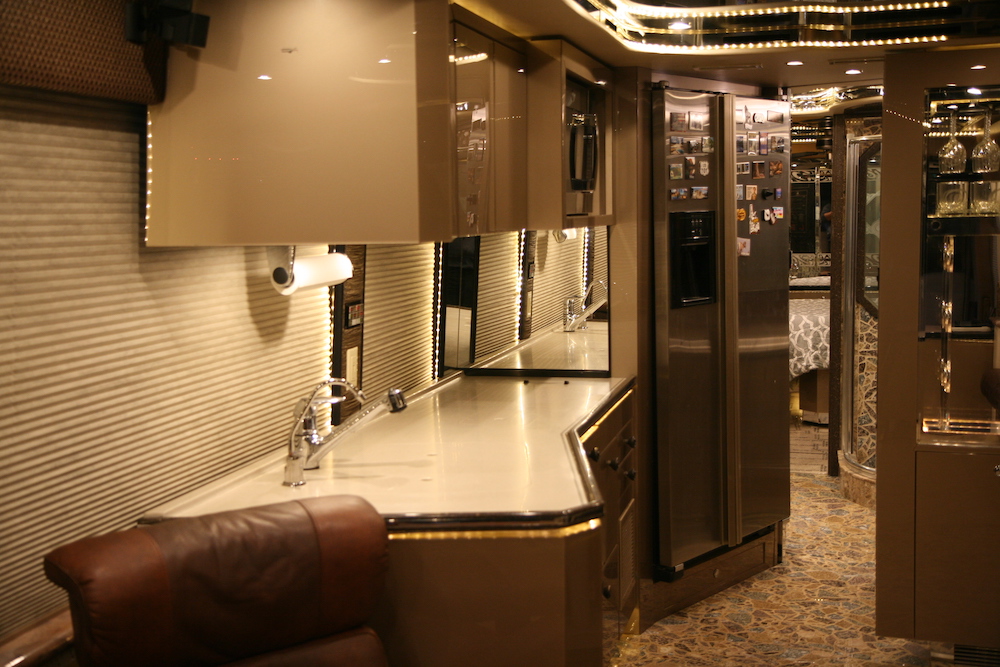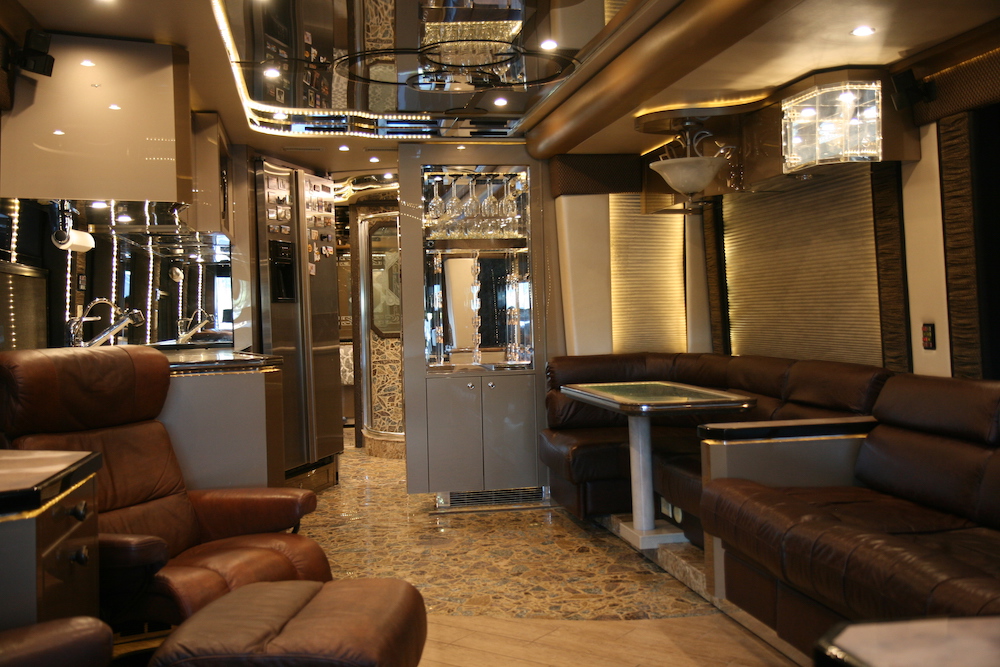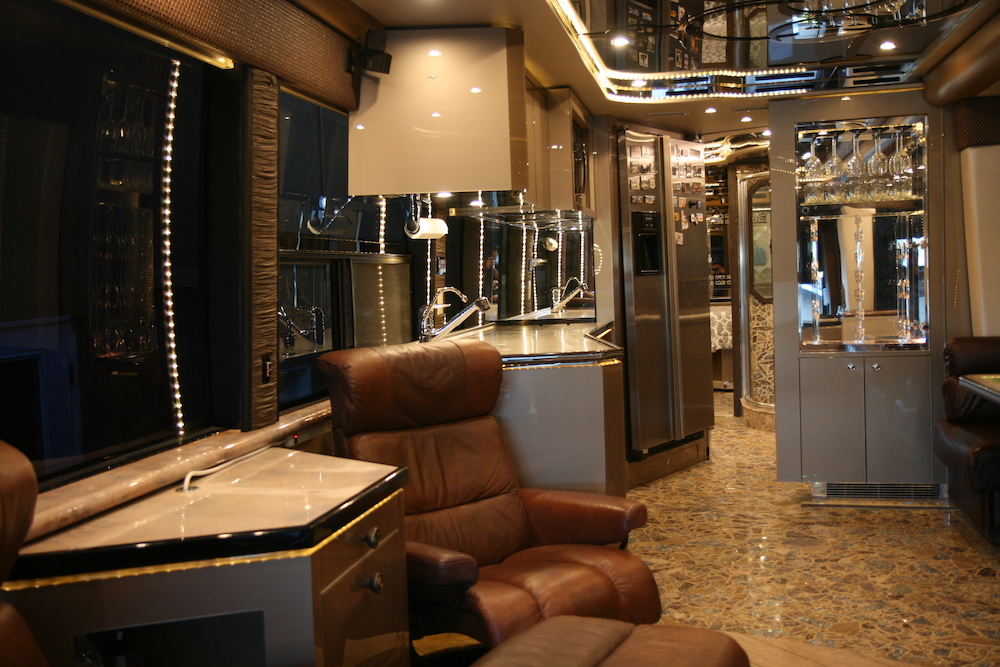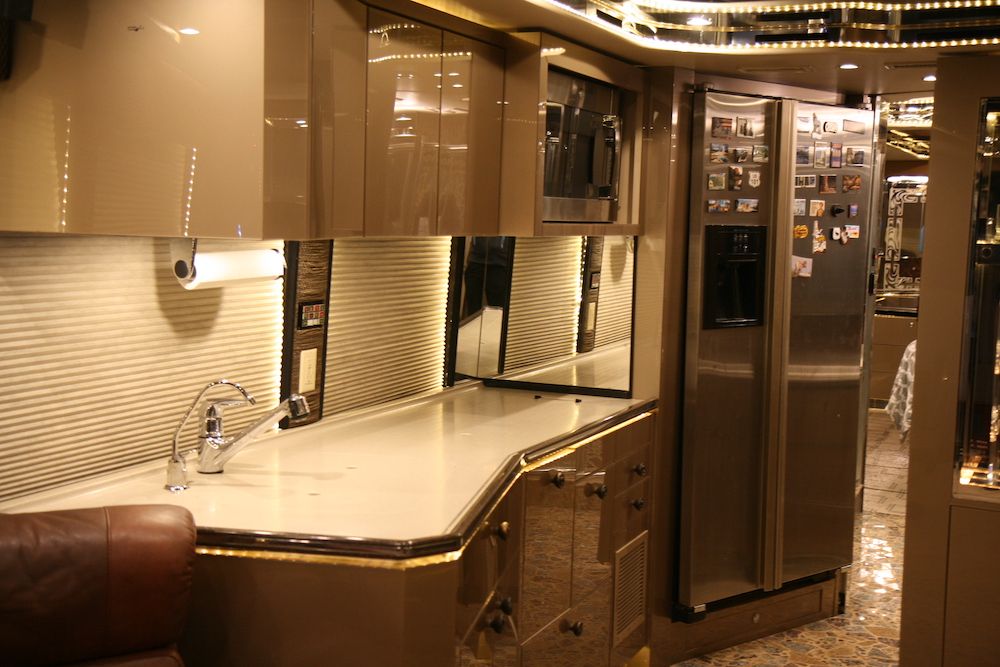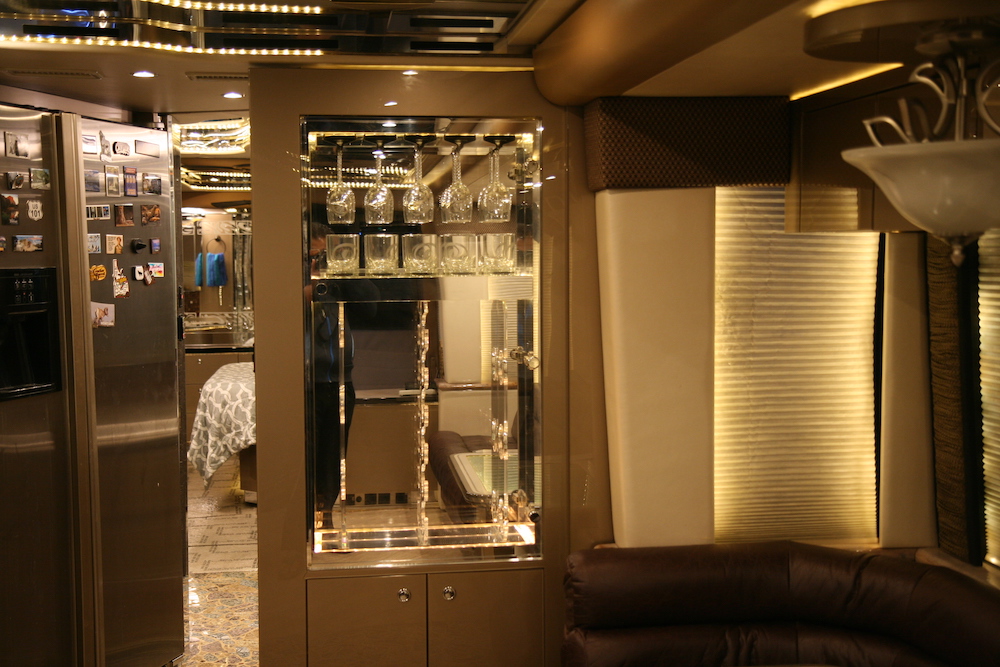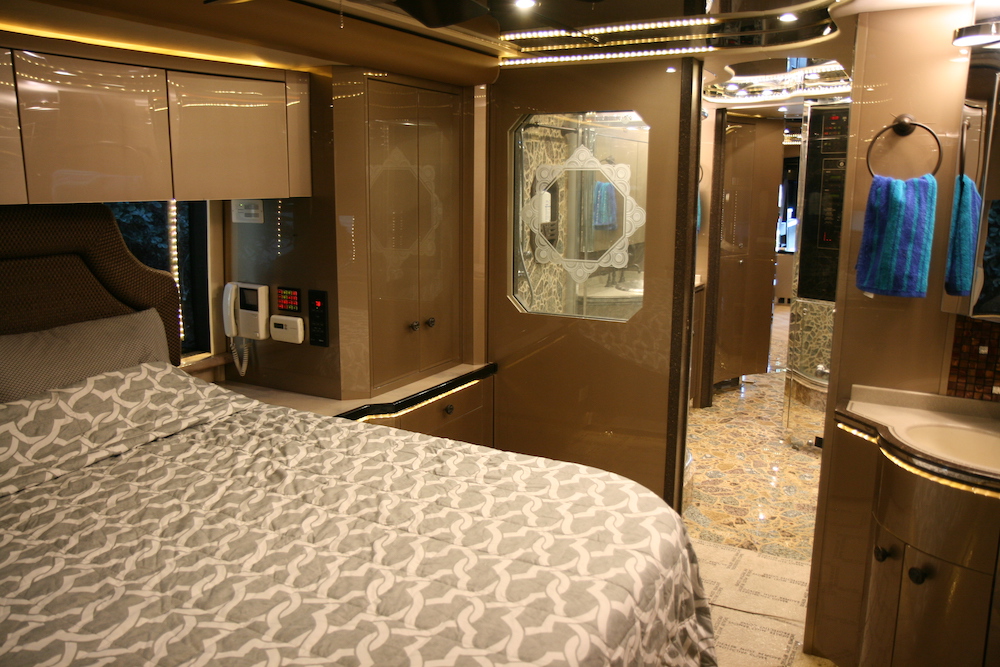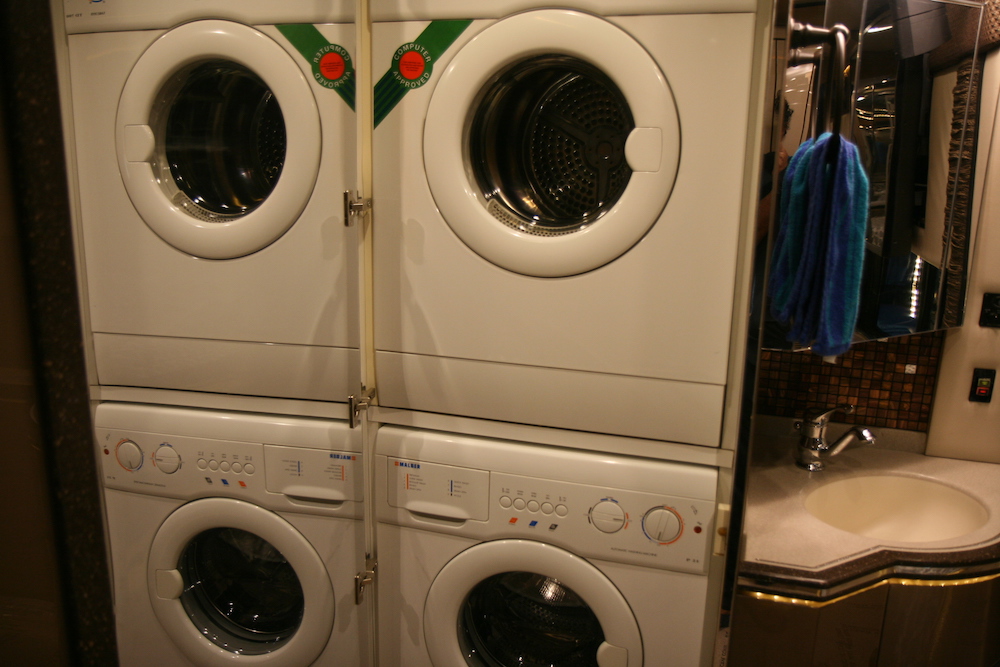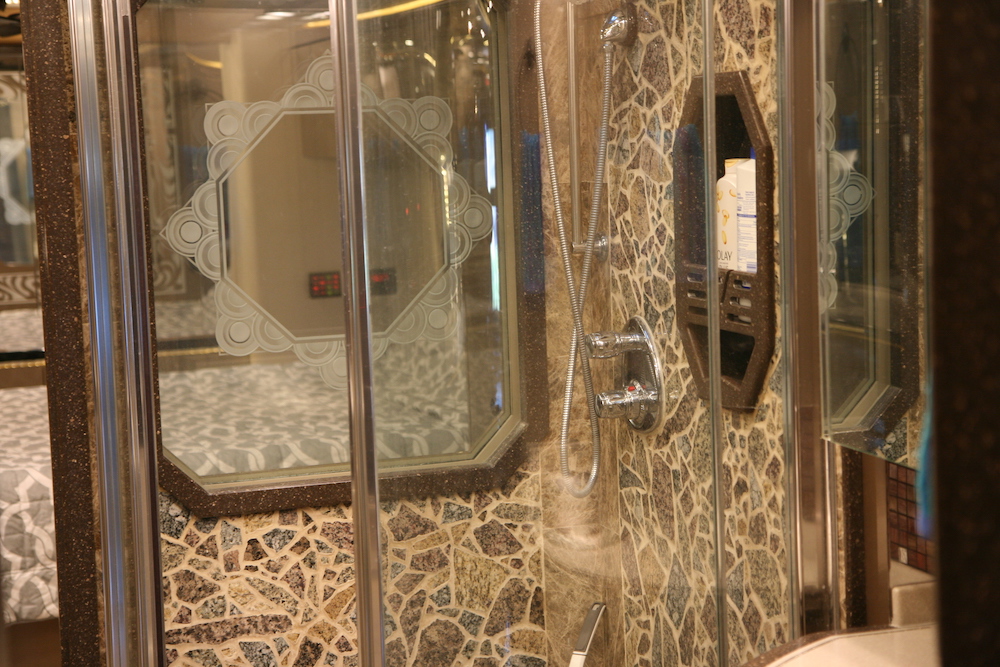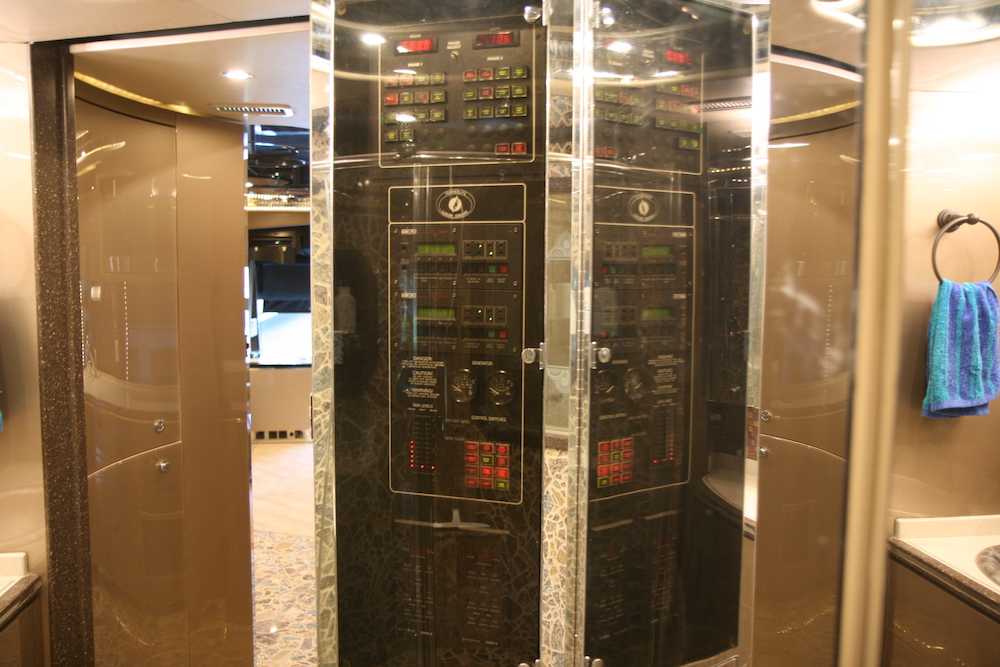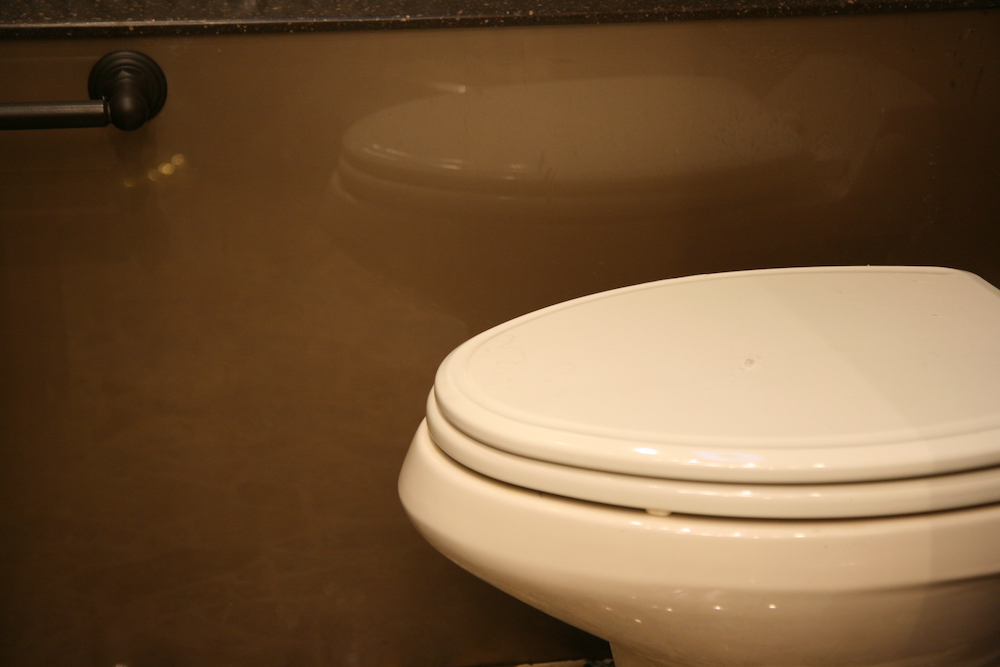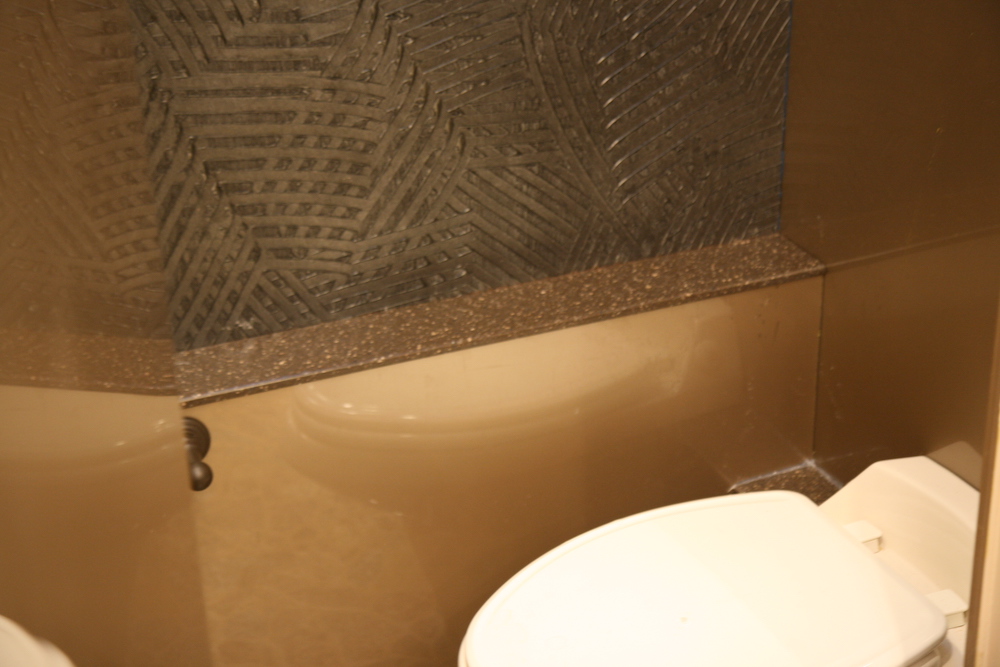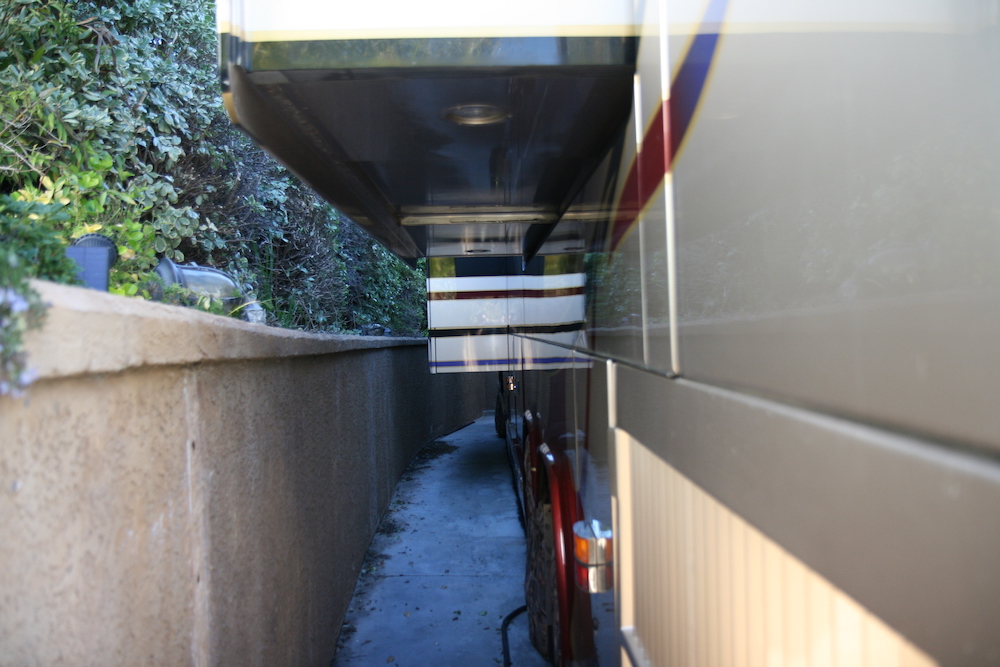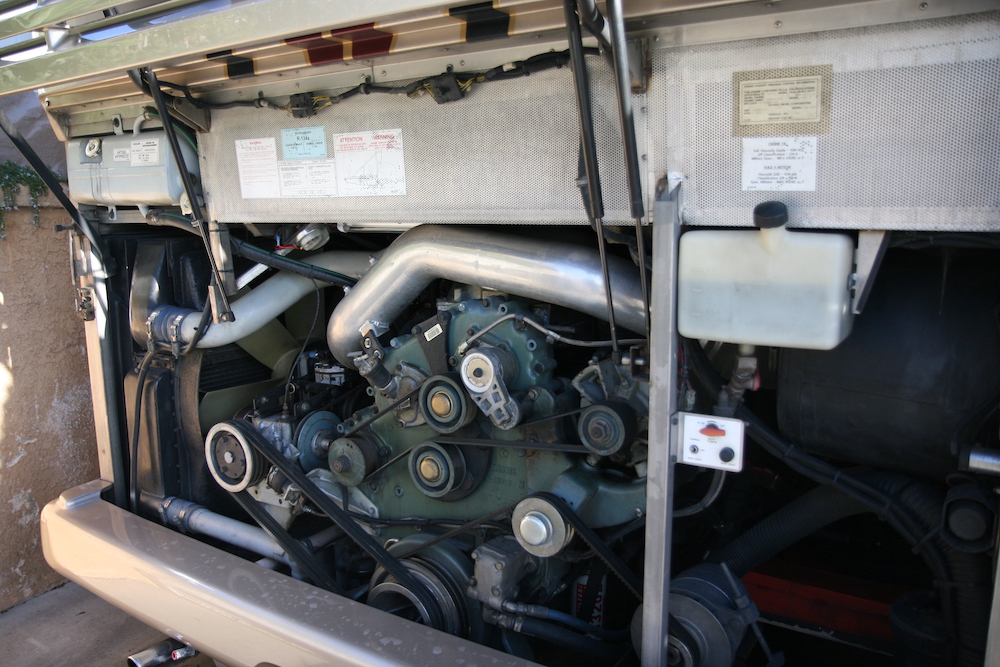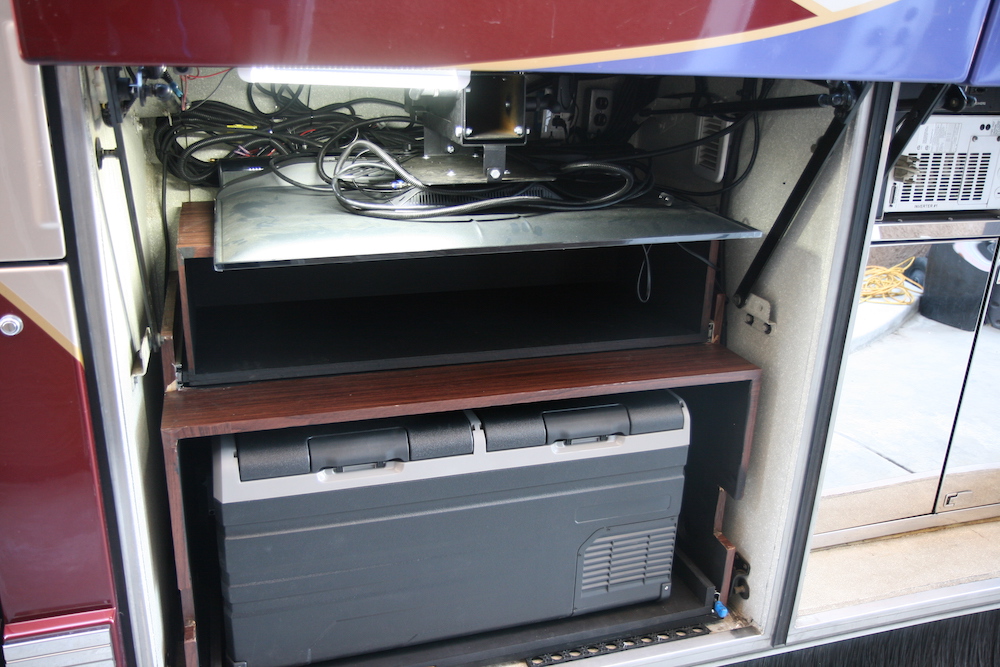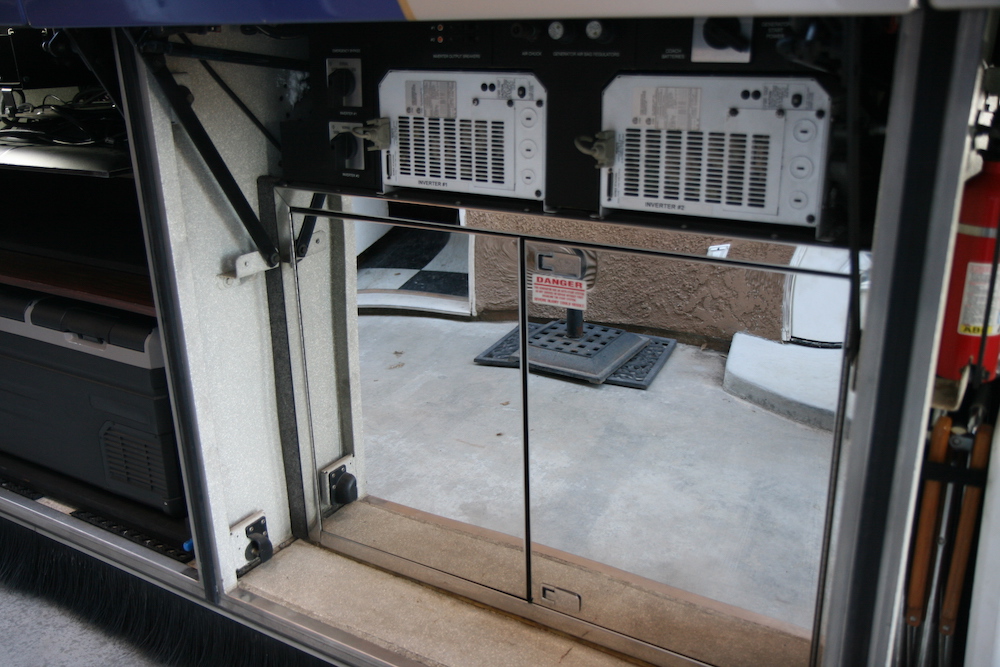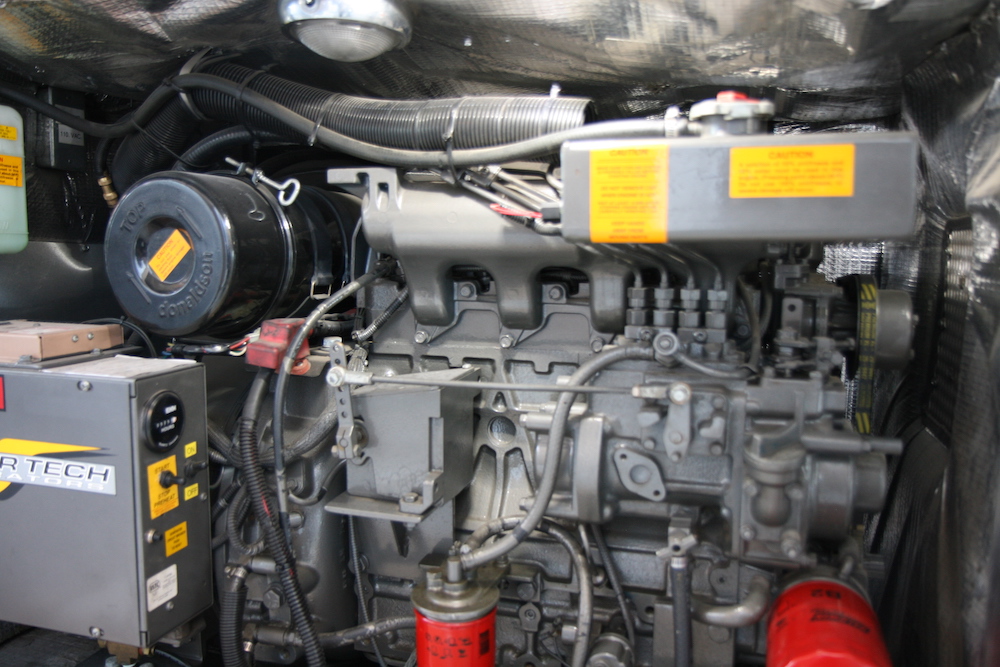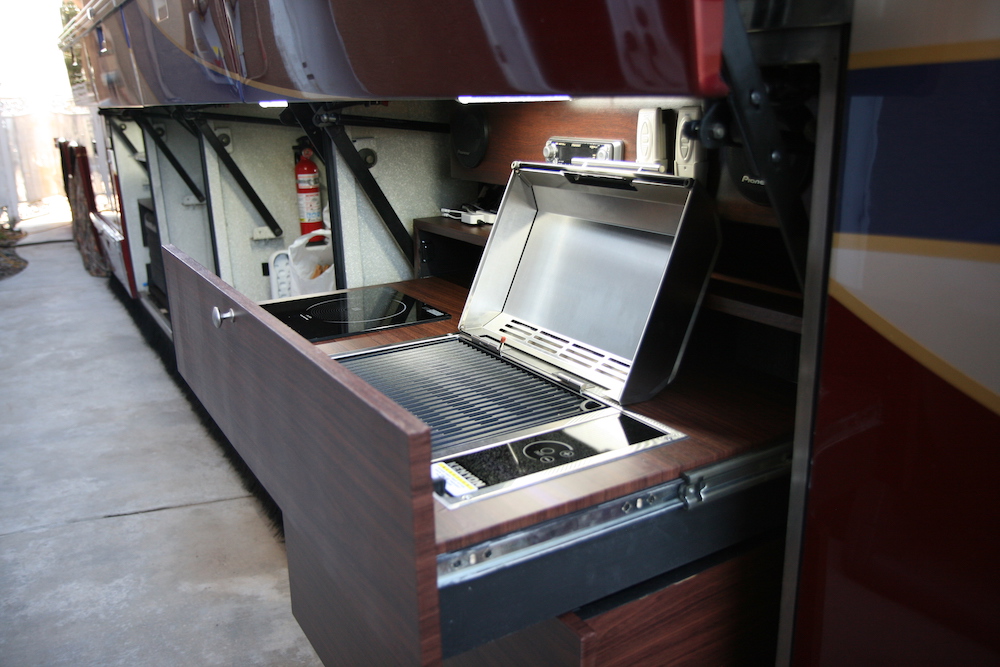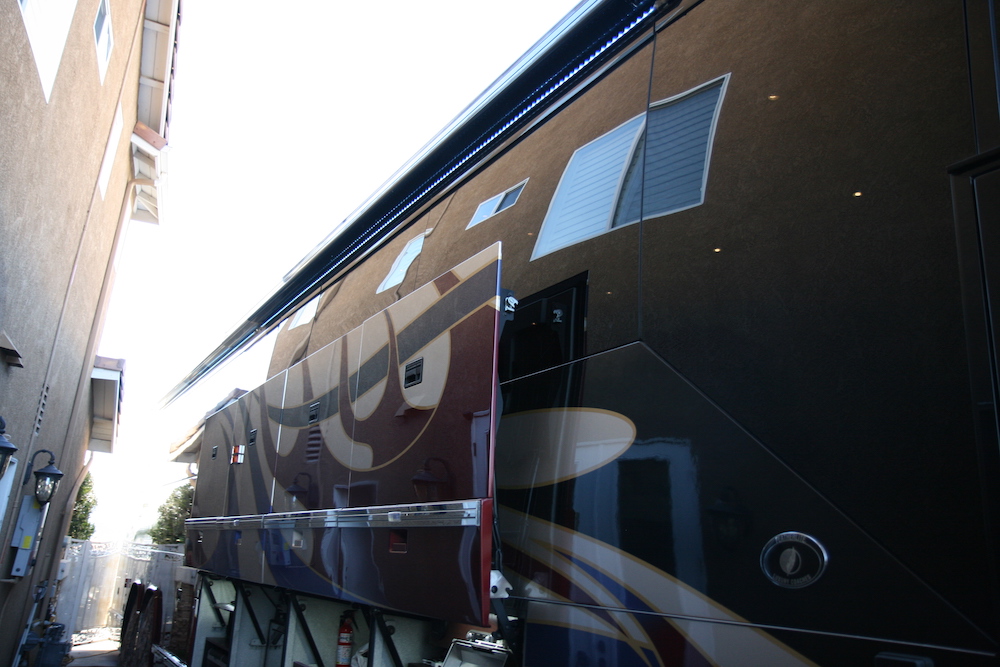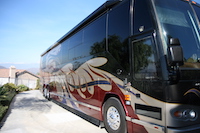 For Additional Information Please Contact :
Udy at 626-818-8393 or Email