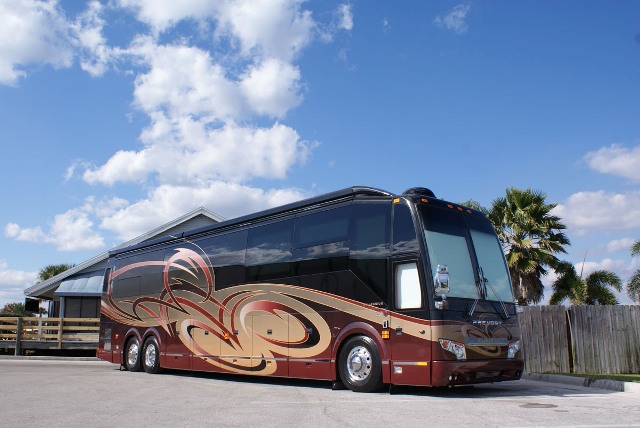 New 2013 Prevost Millennium H3-45 Triple-Slide

New 2013 Prevost Millennium H3-45 Triple-Slide
#1894
This beautiful triple-slide is breath taking with the exotic dark burl wood and cream porcelain heated floors. The roomy luxurious master suite is definitely a must see! And of course it has all the latest in technology and design, including the new i-Secure system! You will have peace of mind knowing you have the best security there is in your new home! And you'll be delighted knowing you have tons of bay storage....all curbside!

Please call our Sales coordinators to get all the details - Chris Stroup - 407-402-8344
or Ed Shmutz -407-790-1279 or
EMAIL
Don't forget to check our website for more inventory !
Check out our website :
www.millenniumluxurycoaches.com