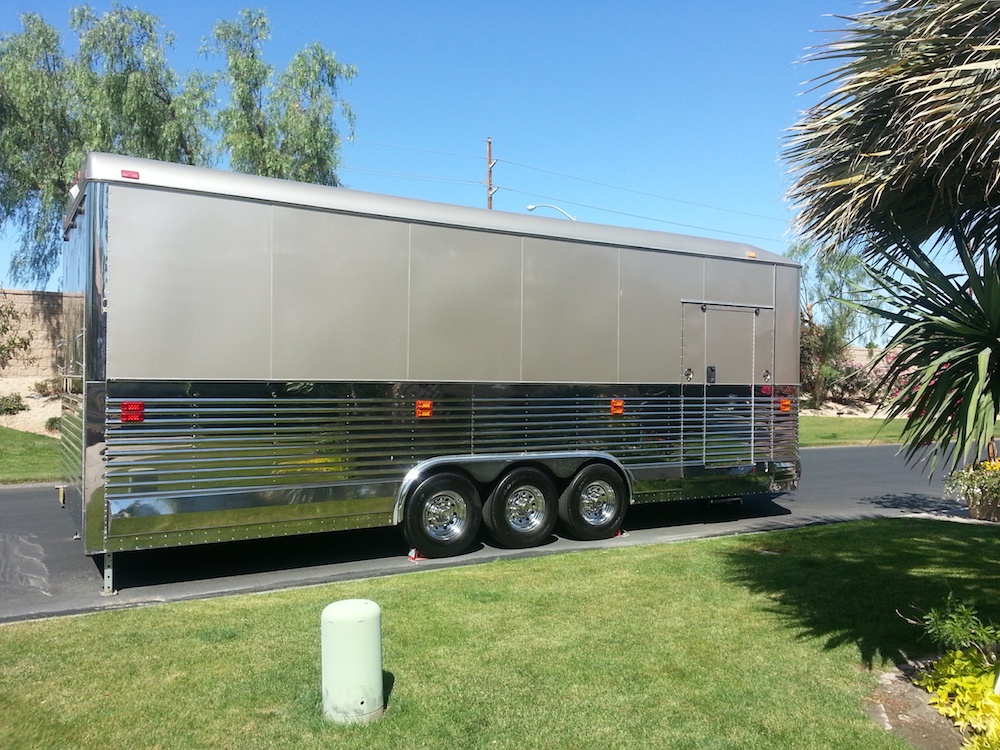 Custom HD Competitive Trailer
$ 28,750
Custom HD Competitive Trailer.
Designed to be a perfect match for your Prevost.
Three Axle 22,500 # GVW trailer. Take your full size car and two motorcycles with full wardrobe. Full Specifications available here. Trailer is at Desert Shores in Indio, CA. Cost over 65K new.
Competitive Trailer Specifications
Custom Competitive Heavy-Duty Trailer
26' box with 42" tongue.
Designed to carry large car with two motorcycles length wise forward.
Designed and constructed for front half lift (not installed)
All painted box steel frame. No C channels.
Exterior features
Custom tongue with 22,000 # rated hitch, lockable storage with anti-sway bars.
9-way integrated Bargman plug
3 - 7,000# 8 lug axles with electric brakes. Axles moved forward 12" to reduce tongue weight.
Heavy Duty rated 8 lug 16" chrome rims.
LT-235/85 Load Range G (14 ply rated) Good Year Tires. New spare and two back-ups.
4 Lockable Access Doors
                        Rear reinforced door with extension flap and spring/cable return assist.
                        Driver side large door for easier access from loaded car.
                        Front passenger combo side door with integrated side loading ramp door.
Integrated internal front hydraulic jack with high lift capability. Off/on switch in tongue storage.
Full exterior polished stainless-steel panels to match Prevost XL/XL2.
Custom SS Rub rails to match Prevost XL/XL2.
Radius Roof to match same height as Prevost XL/XL2.
Roof solar panel to maintain batteries.
Two Rear support jacks. Can raise all tires with rear supports and front hydraulic lift.
Two rows LED side marker lights with brake and turn indication.
Exterior 110V waterproof connection.
           
Interior Features
Beaver Tail floor for ease of loading.
Industrial Rovely rubber tile flooring
Multiple Car Tie Down 10K rings and multiple smaller d rings.
150' E track in floor.
Multiple vertical E track in walls.
Custom front storage cabinet with two large storage areas and center wardrobe.
Interior battery charge gauge and charging indicator.
Rear upper storage platform.
Interior walls insulated, paneled and fully carpeted.
6 Interior fluorescent ceiling lights.
2 Group 27 batteries to run lights and hydraulic lift.
Front wheel wells to drop car and bolt stub outs for half lift mounting.

         For Additional Information Please Contact :  
Frank at 714-315-8757 or Email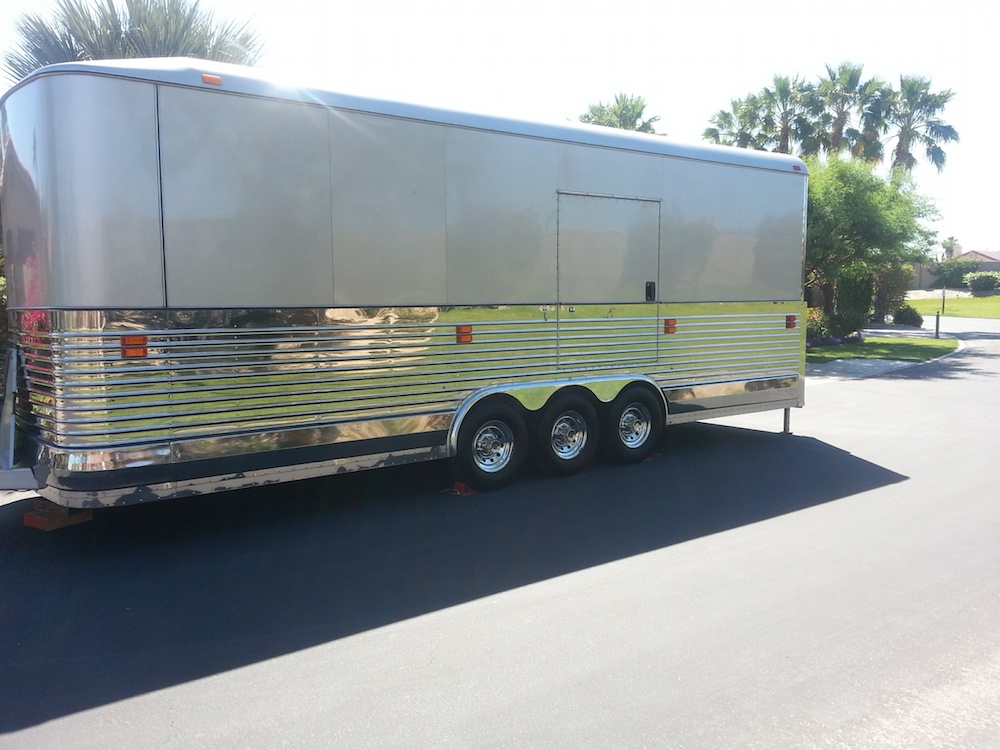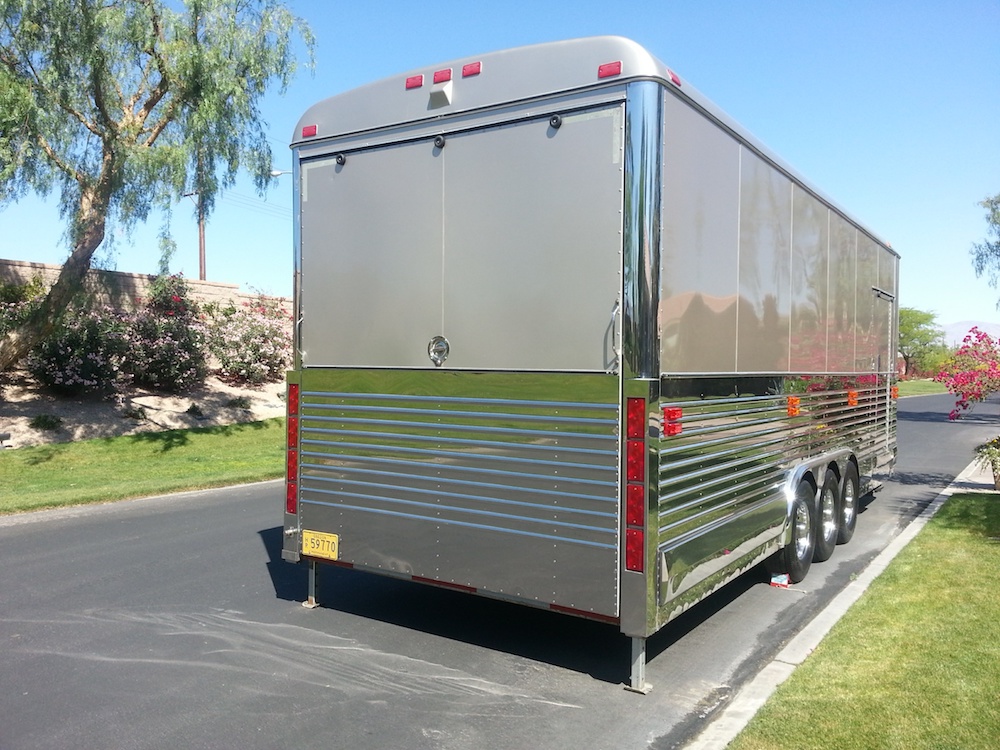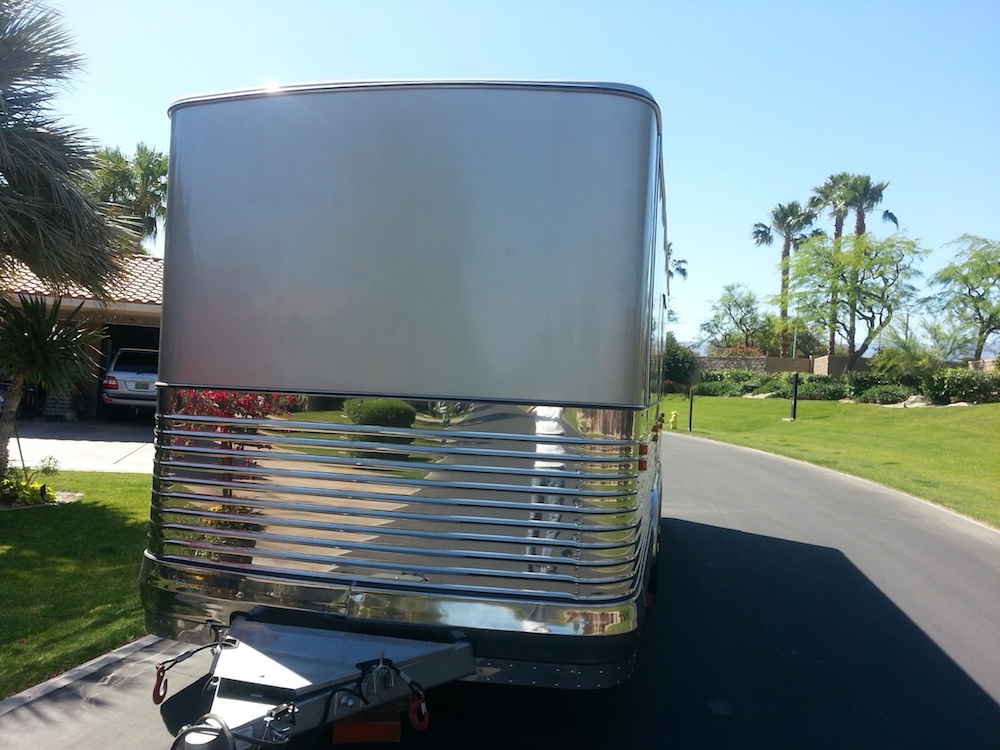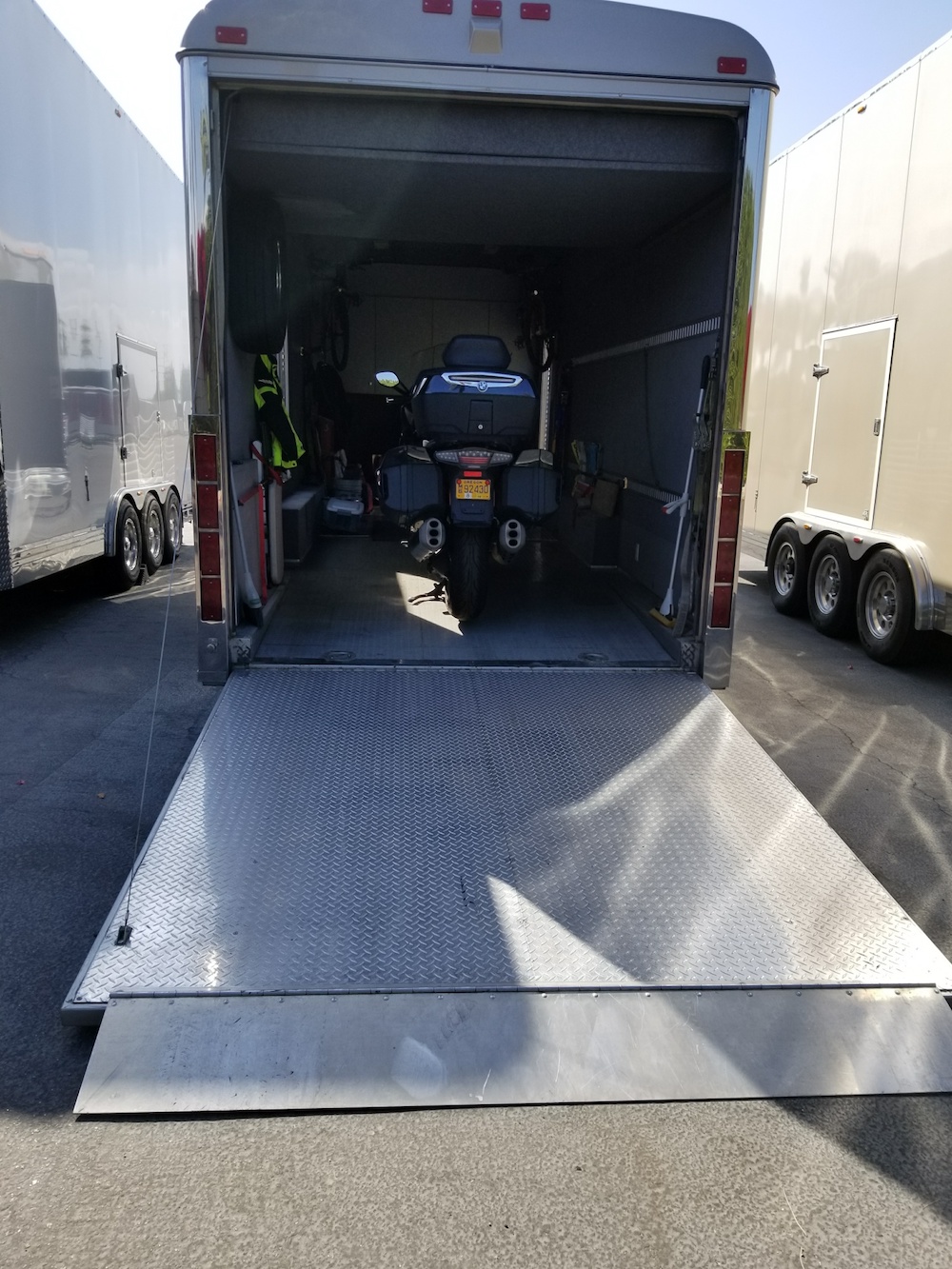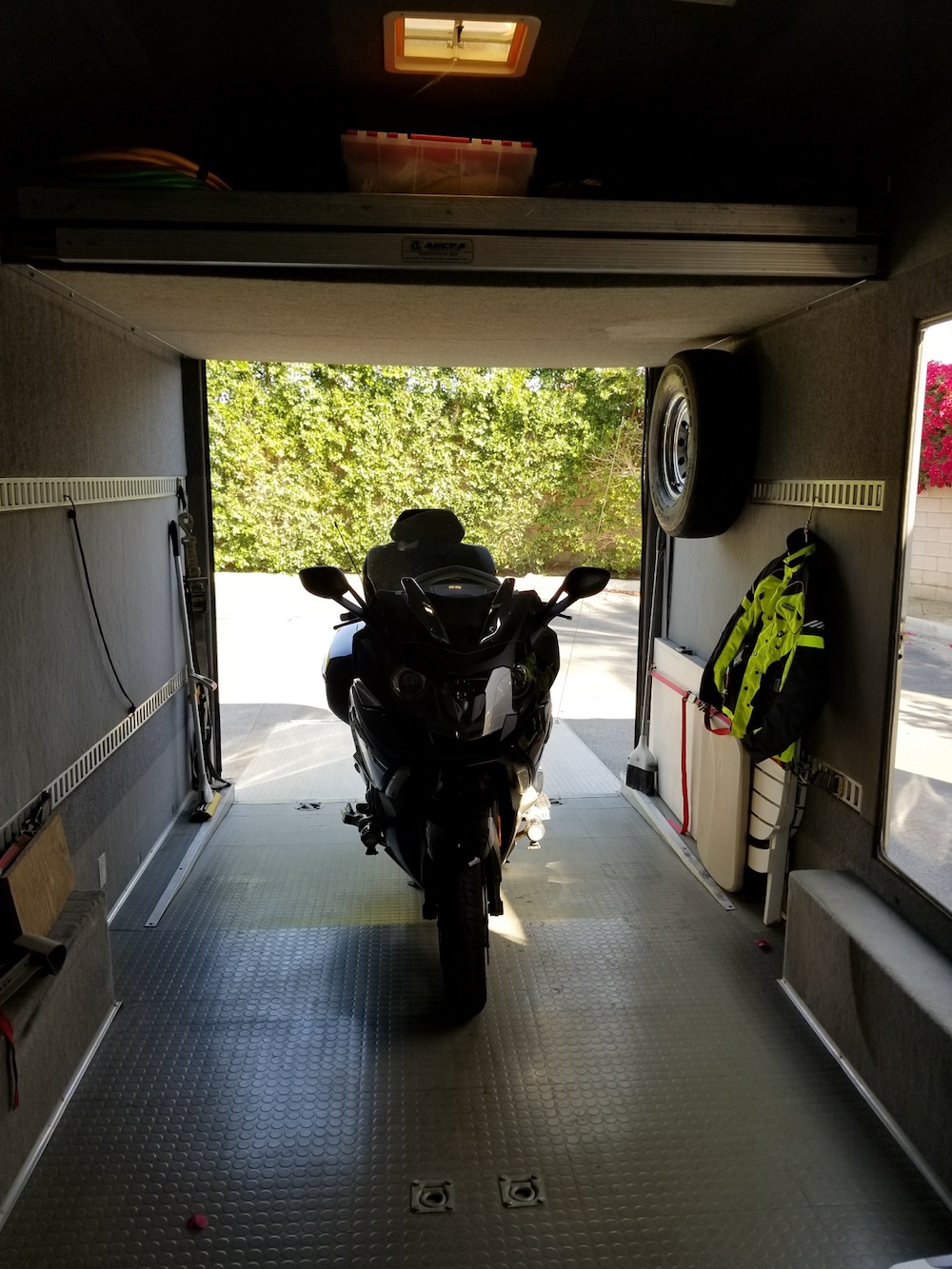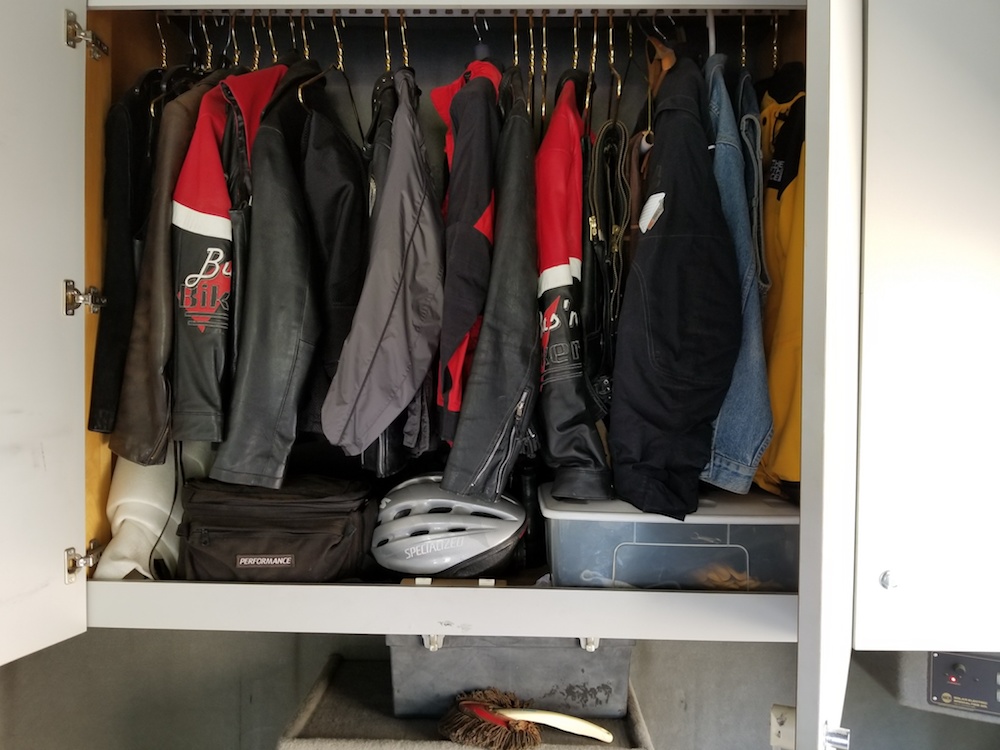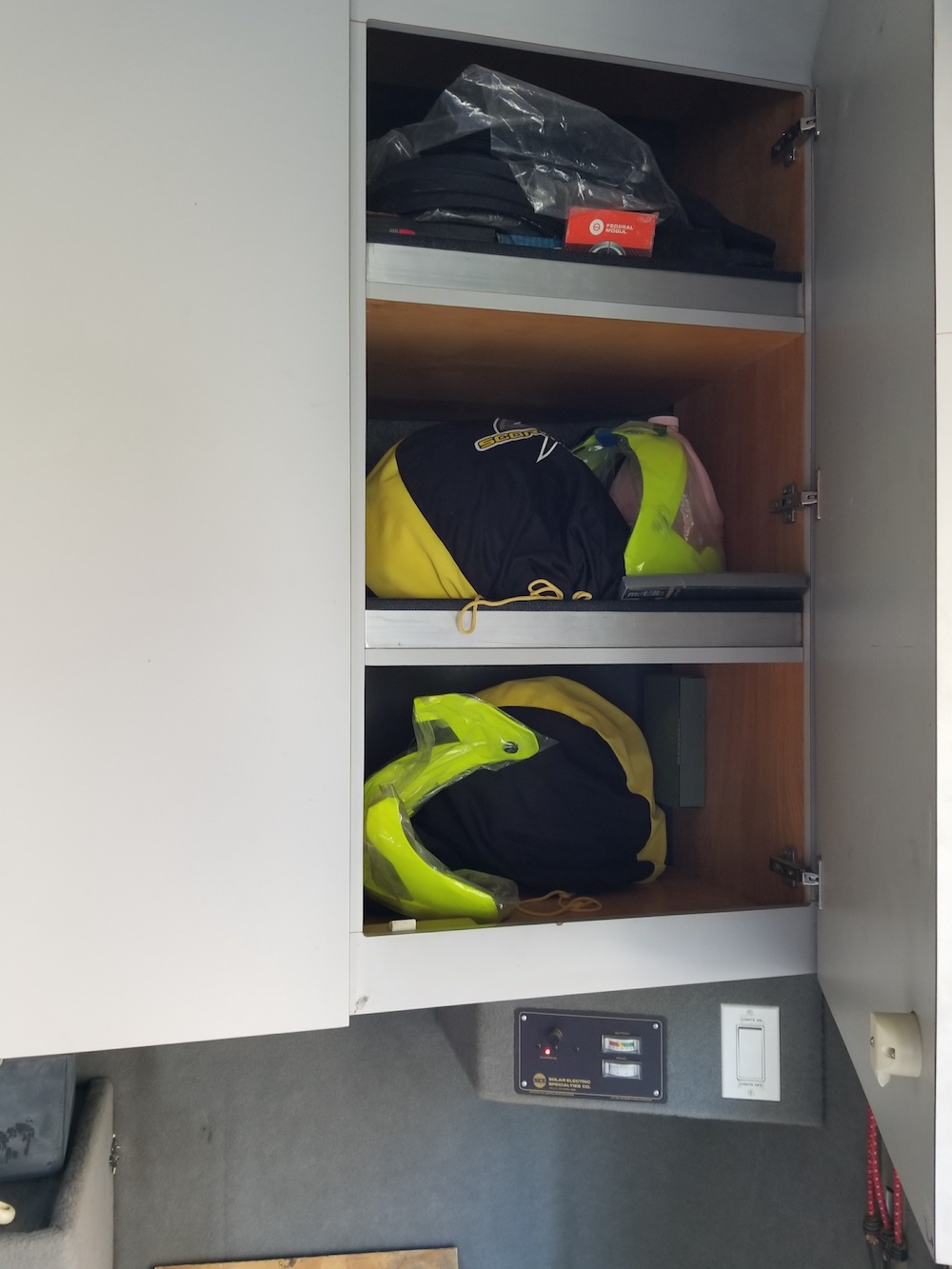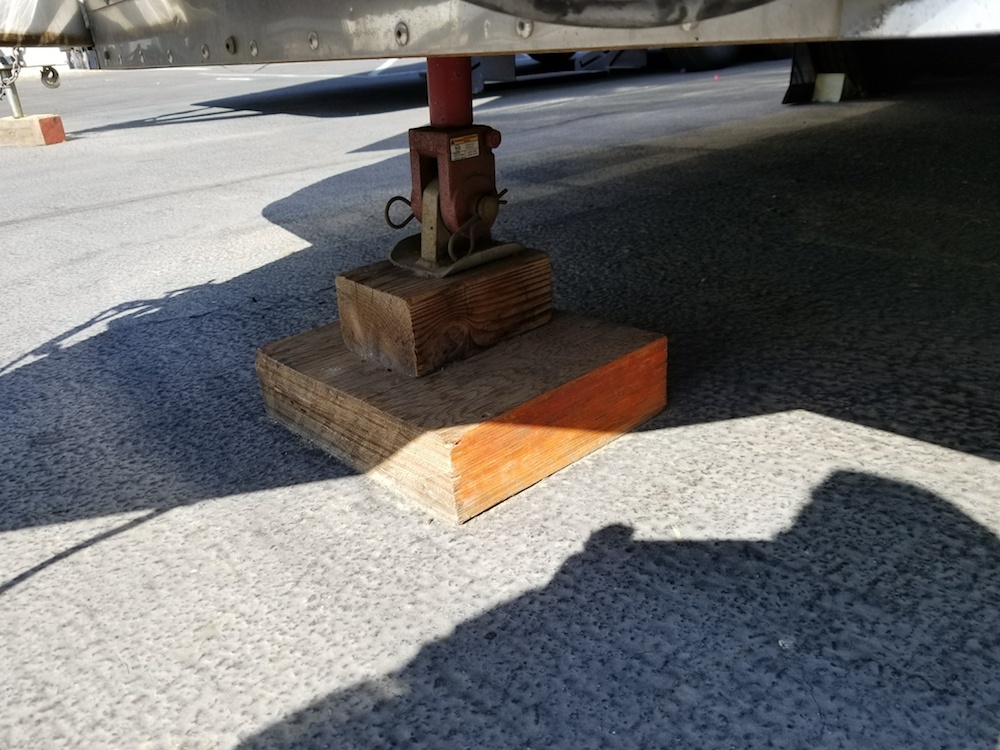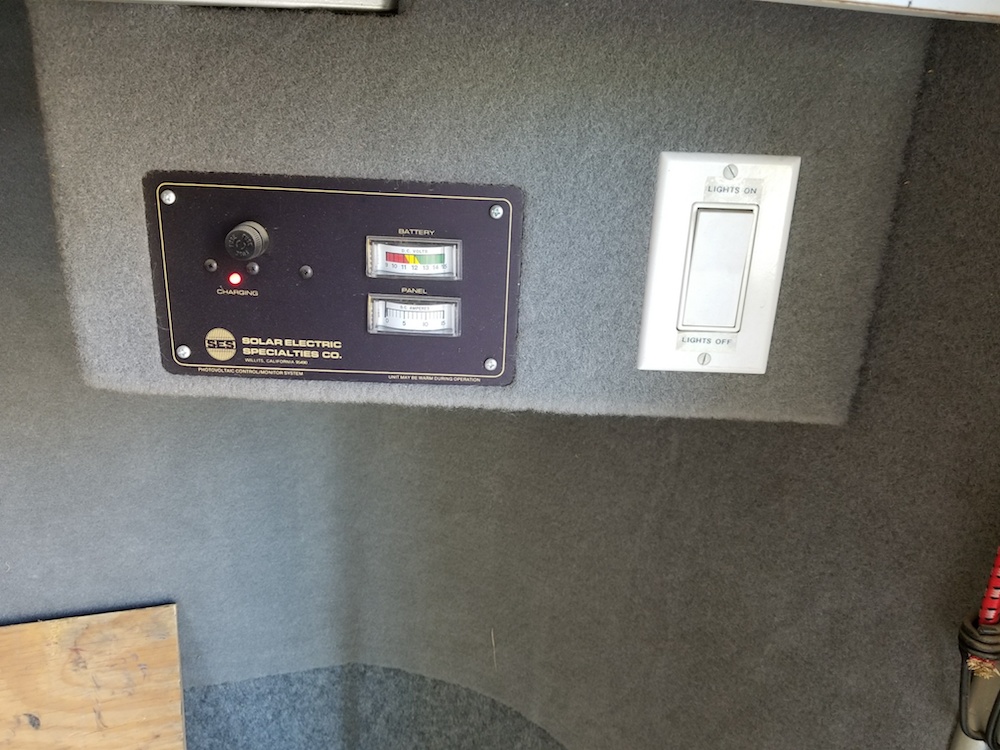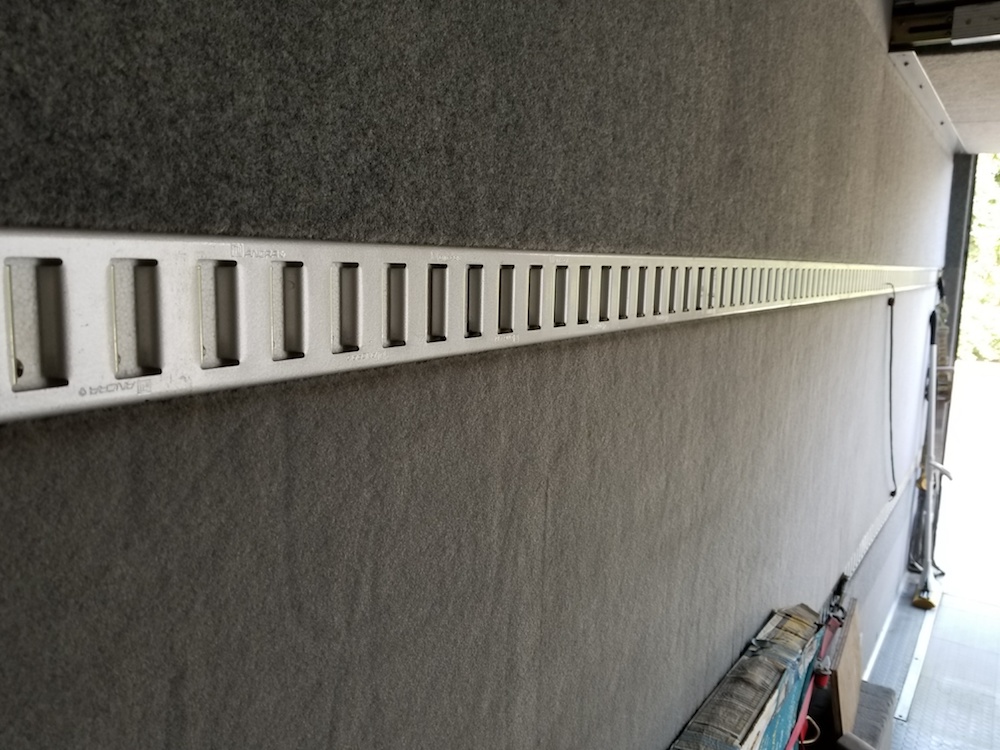 For Additional Information Please Contact :  
Frank at 714-315-8757 or Email