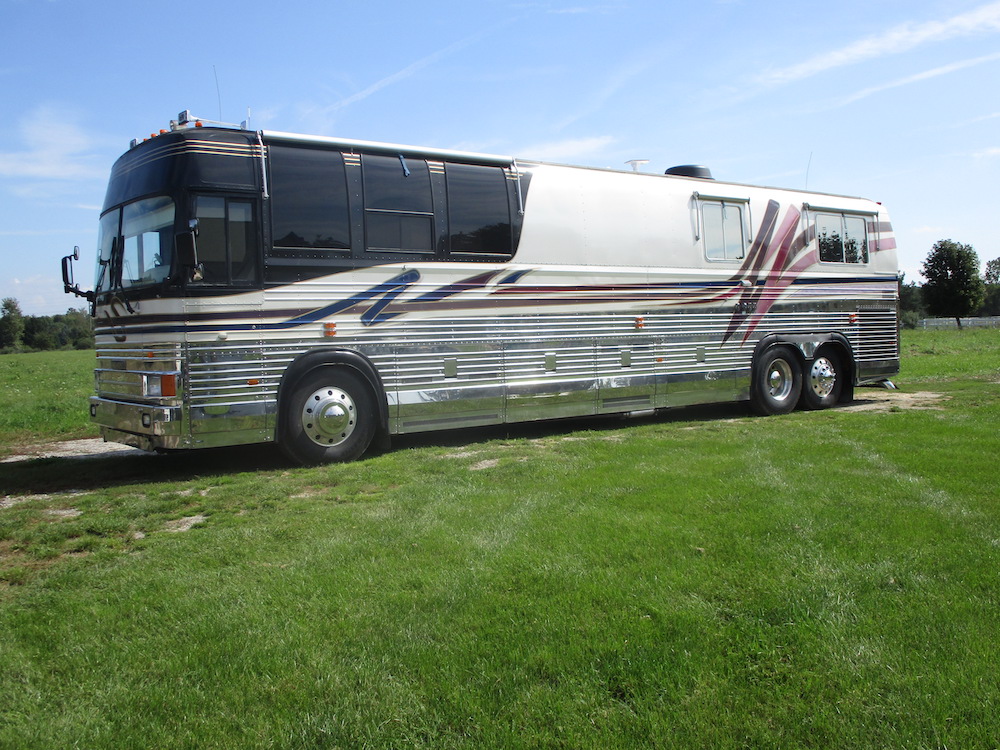 1990 Prevost Country Coach XL 40
Non Slide
$ 99,000
179,000 Miles
Selling my 1990 Prevost limited edition 40ft , it has no slides which I feel are over rated, just get in and drive and when you get to your locations there's no messing around with all the hydraulics and also plenty of room for when driving the road, this is a great price to introduce your family to the luxurious side of RVing with a dependable Prevost class a diesel pusher compared to all those cookie cutter coaches that cost cost $ 350,000 and beyond this is great buy with all brand new interior and road tested. It has less then 300 miles on new interior, and one more real important fact that this coach has a private Hallroom bathroom which you will appreciate, most have walk thru bathrooms from kitchen to rear bedroom but not this one, private private private.   Here is an item list of what is in it and what I have installed. it has a 8v92 Supercharged and Turbocharged 500 HP engine, 5 speed Allison Transmission, oil sample pulled and sent to lab before I bought it ( no issues), Jakobs 2 stage engine brake, Ross full hydraulic power steering, tag axle with air lift, cruise control, fast idle, rear end 3:33, 80" finished interior height, electric engine block heater, musical horn, air front door lock, air generator rollout tray, 12v air compressor for Aux air.
All new tires, 4 New 8-D AGM batteries for the house, 4 2015 engine batteries, 1 2016 generator battery, and also all new chassis engine batterys,  new drive and tag airbags, new brake air chambers on drive axle and tag. new AD2 Air Dryer, new Norgren valves throughout, new Level Low solenoids, rebuilt HWH Autolevel system, air system upgrades throughout, new Magnum Pure Sine 2800W inverter with new remote, reconditioned Webasto system, new coolant circulation pumps, new domestic water pumps, rebuilt 90 deg Boston Gear box, new belts, hoses, new shocks.
 Brand new interior front to back - New furniture, new Dometic 3 way fridge, New microwave, cooktop and stainless oven, new FisherPaykel dishwasher, new Keurig coffee maker,
New J shape Villa dinette, new Queen bed, new LED TVs, HDMI driven Entertainment center upfront, new In-motion Winegard Sat dish, new alarm system , outside propane grill. The bus comes with 2 new air bags 1R11-064 to change for any position if needed. They all look very good now. Bought to put on the front and when inspected at WW Williams shop in Grand Rapids they said that it would be a waste….they all look less than 10 yrs old in all positions.
 New side markers, custom color LED treatments throughout, new Tivoli dimmed lighting, custom Infinity Art Medallions in the Lounge and bedroom, new valances with LED lighting, new MCD shades and Hunter Douglas Silhouette window treatments throughout.
New headlights with LED Hi/LO bulbs, new color rear camera with side and front cameras + DVR feature, new custom LED tail lights and center brake light, new docking yard lights, new Zip-Dee awning, special musical Horn, VIP  wood steering wheel, Engine scan gauge, front CD/Bluetooth dash radio , Navigation system.
The coach has a 15kw Onan generator,  new exhaust system, and remote blower. The coach has 3 well functioning CruiseAir house AC systems with Micro-Air digital control panels that can be controlled through a Ipad- included. 2 New 10 gal marine stainless water heaters with Motor-Aid hydronic loop.
Diesel tank is 250 gallons, fresh waste tank 160 Gls, 1115 gls Grey and 69 gfal black tanks. New dump valves.
For Additional Information Please Contact :
Dean at 248-882-7435 or Email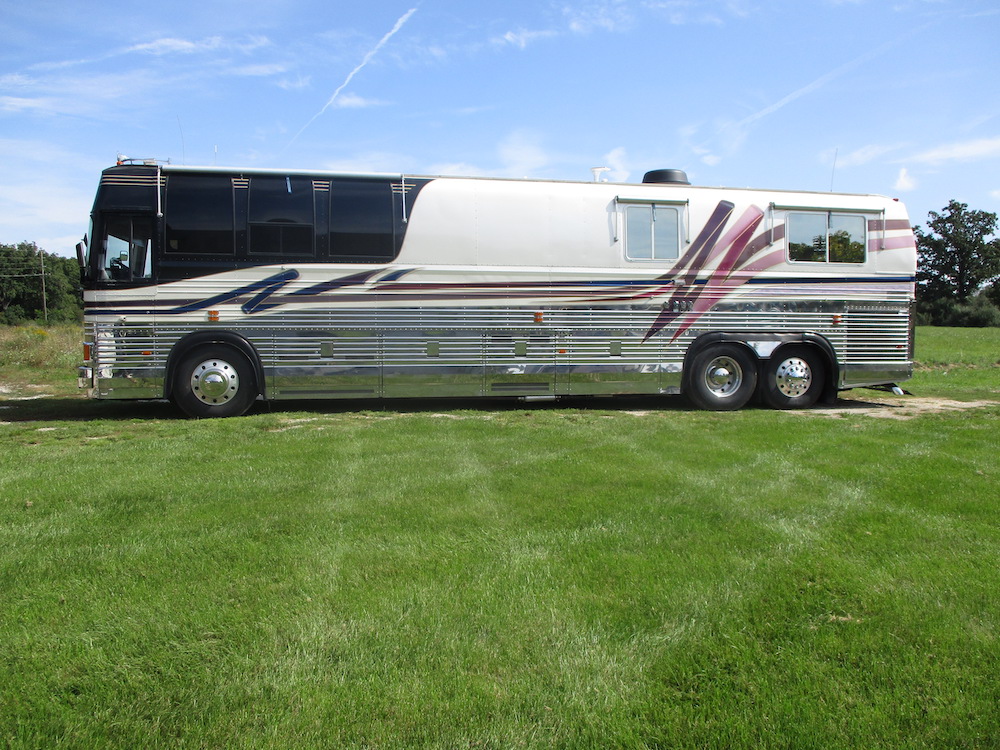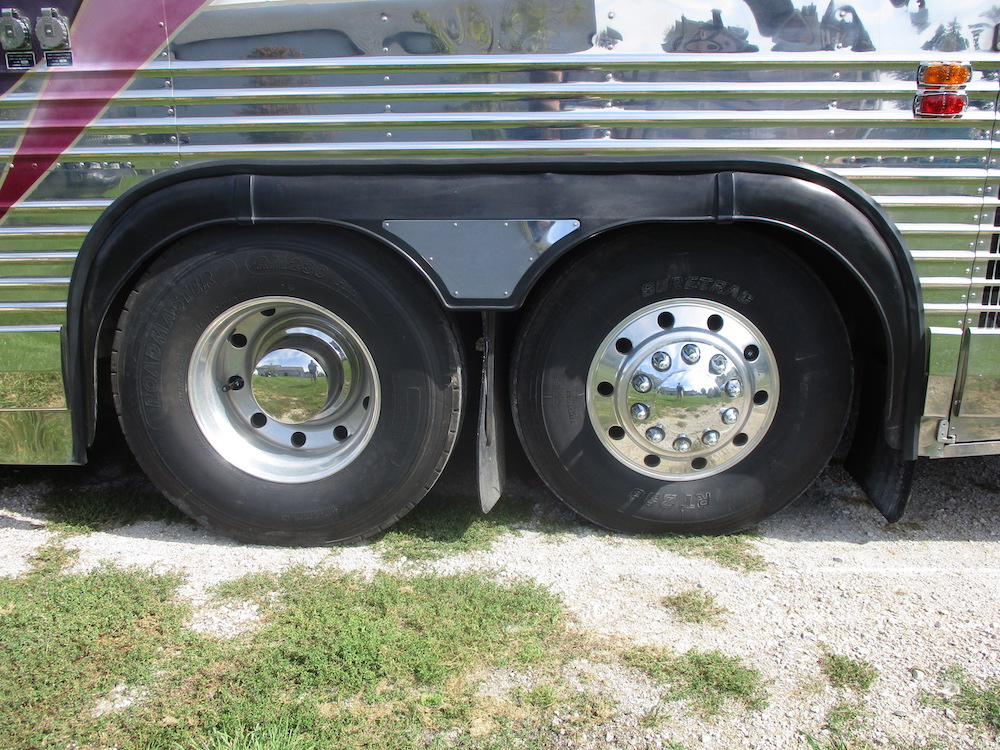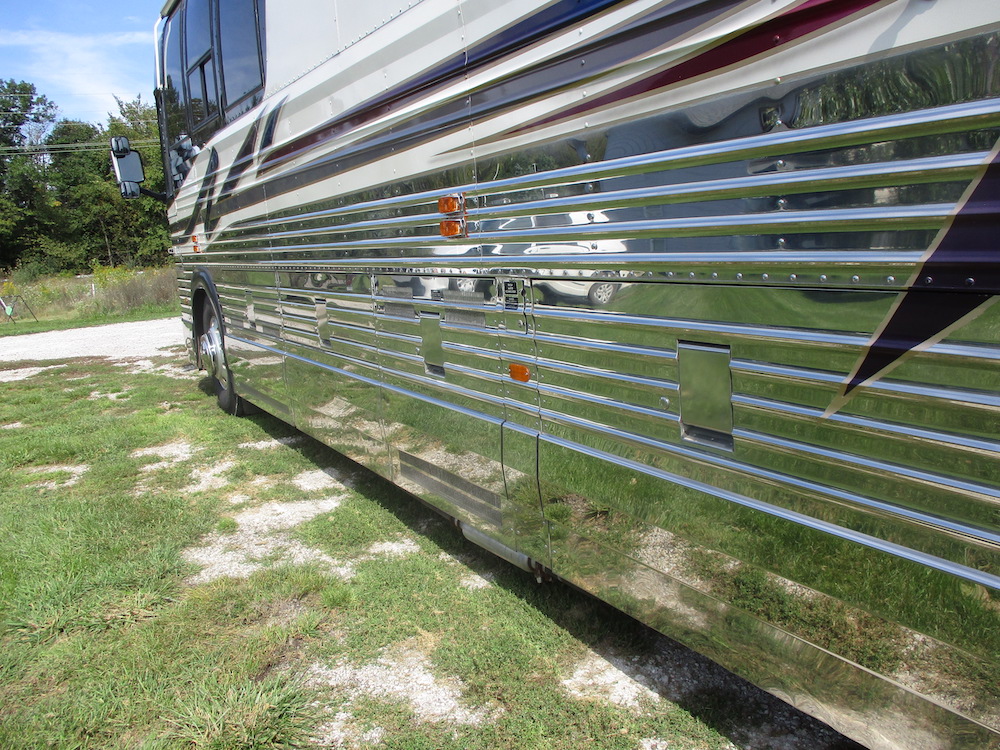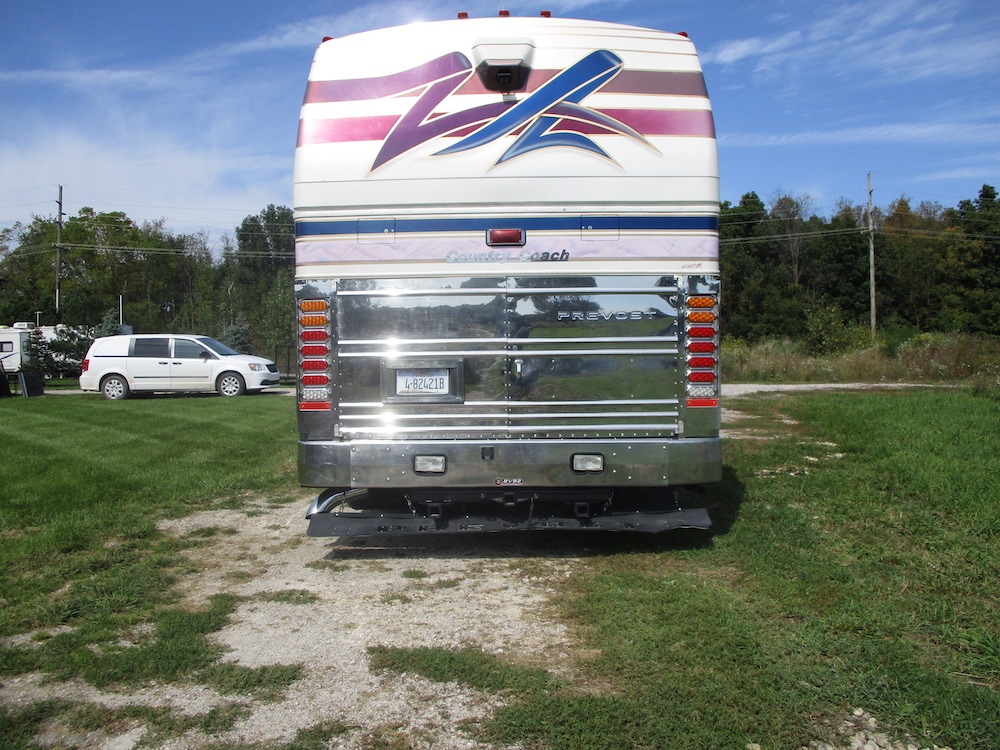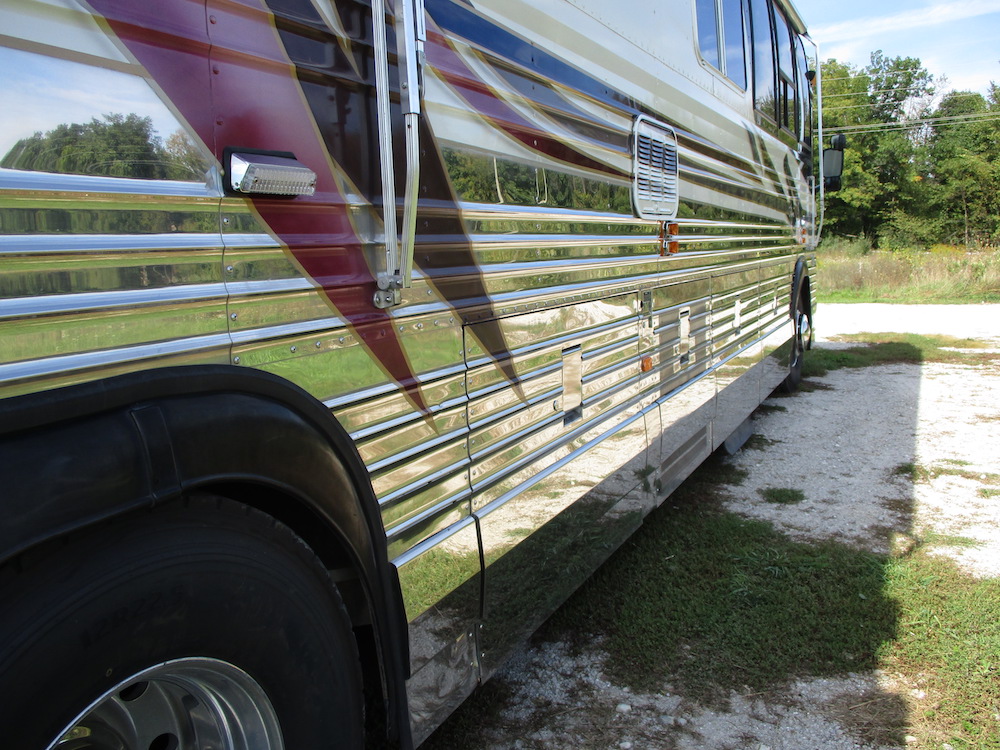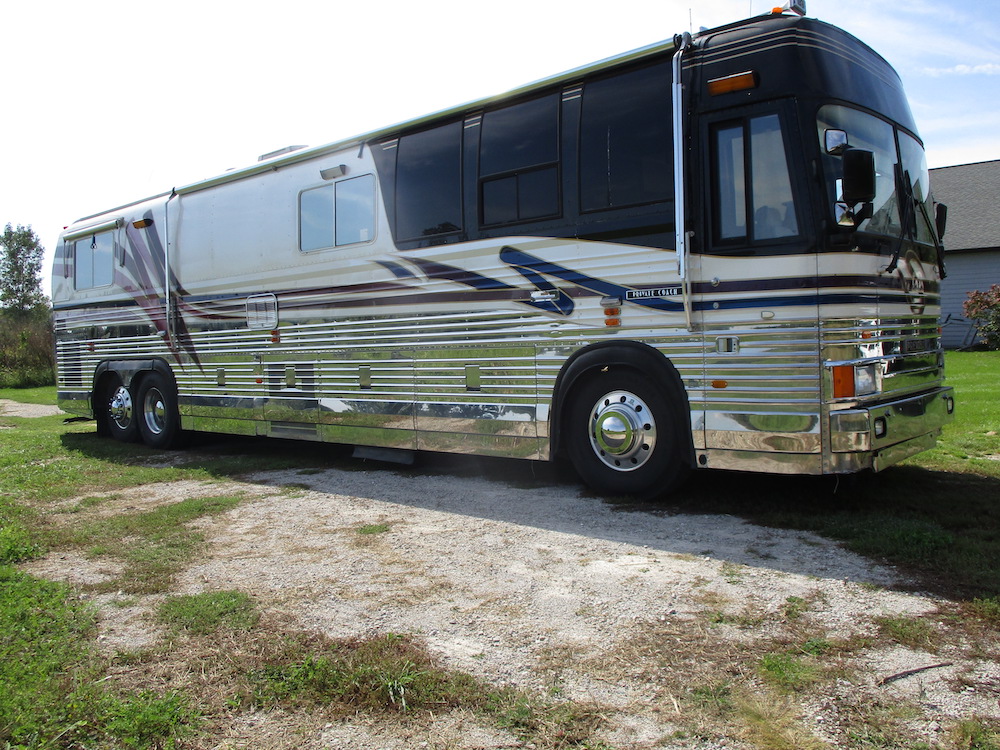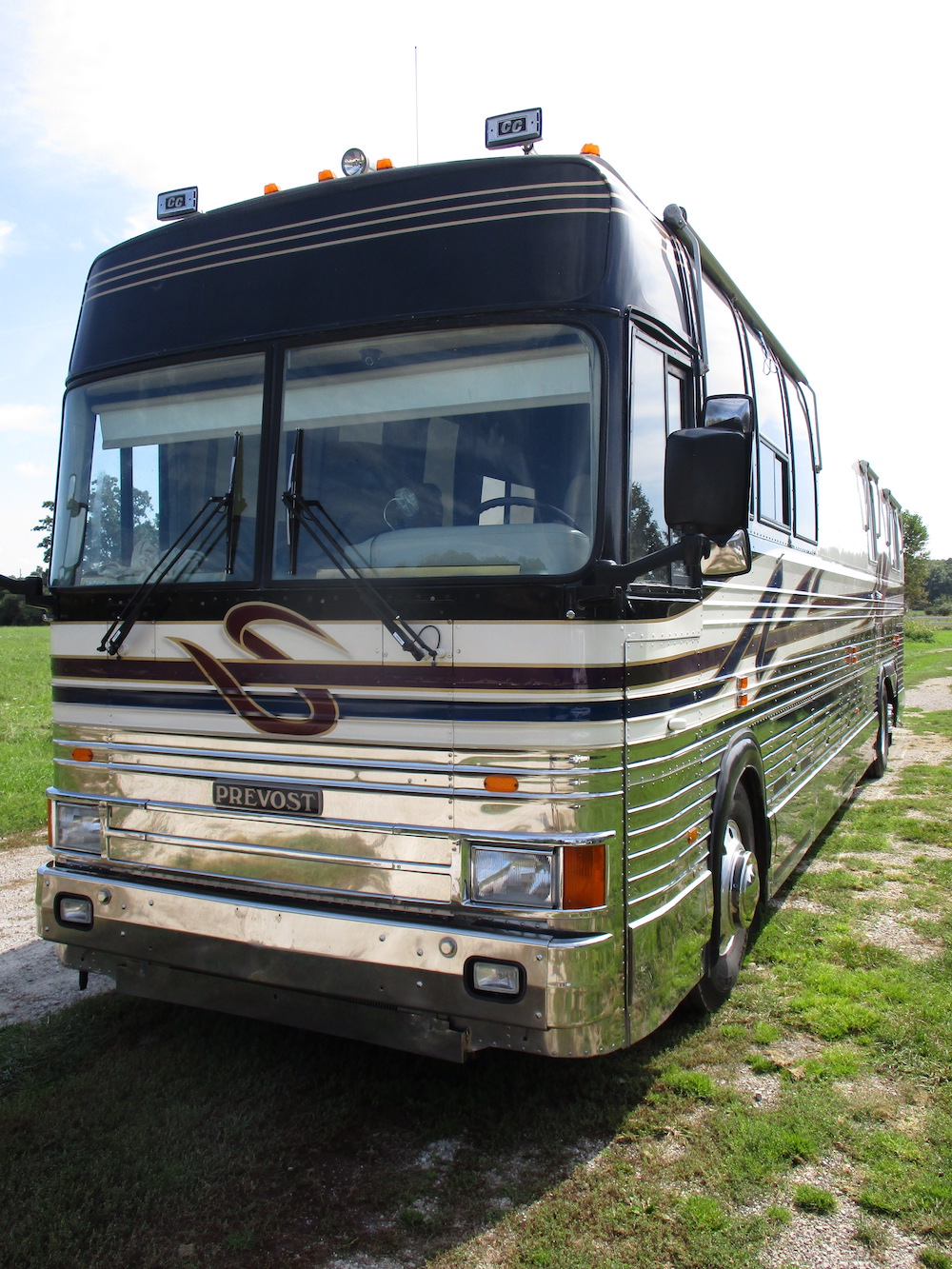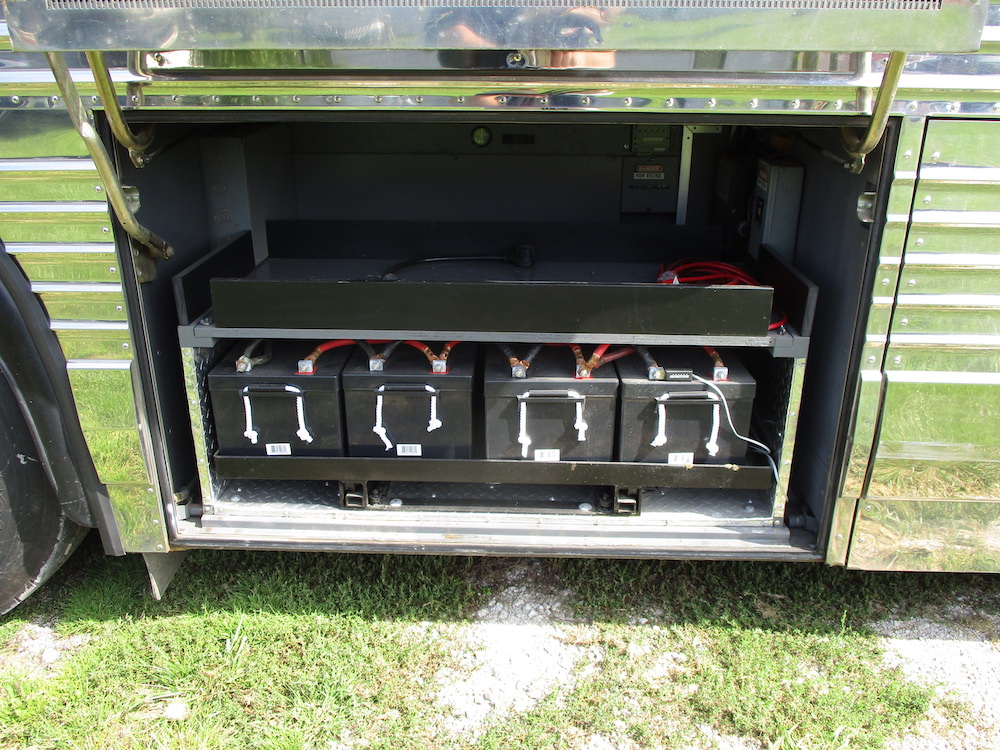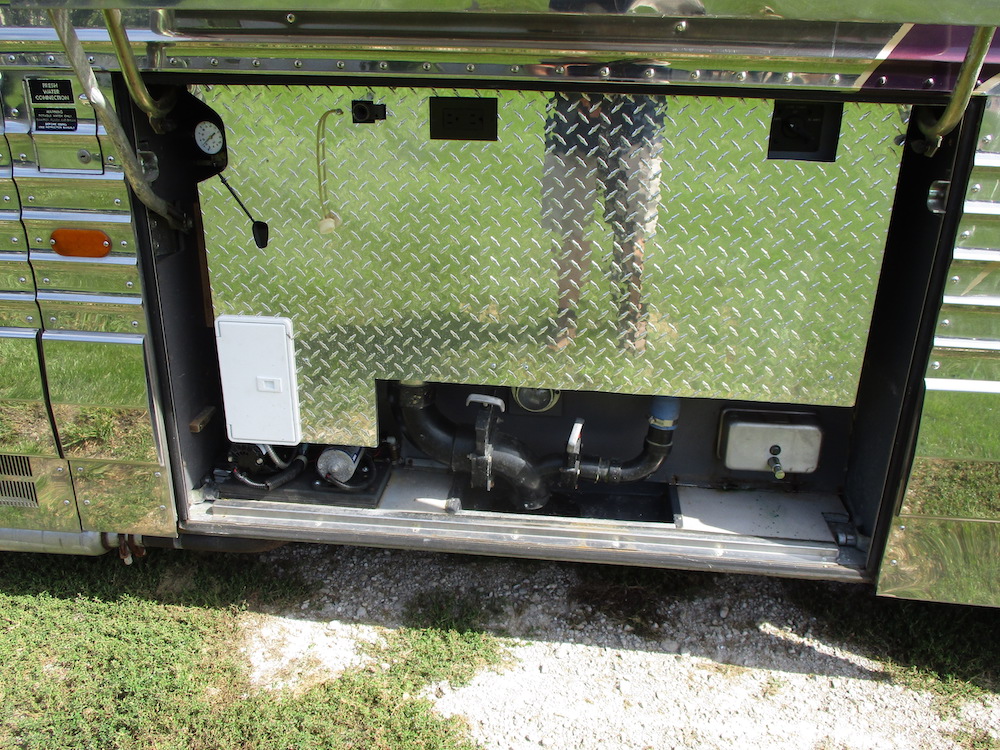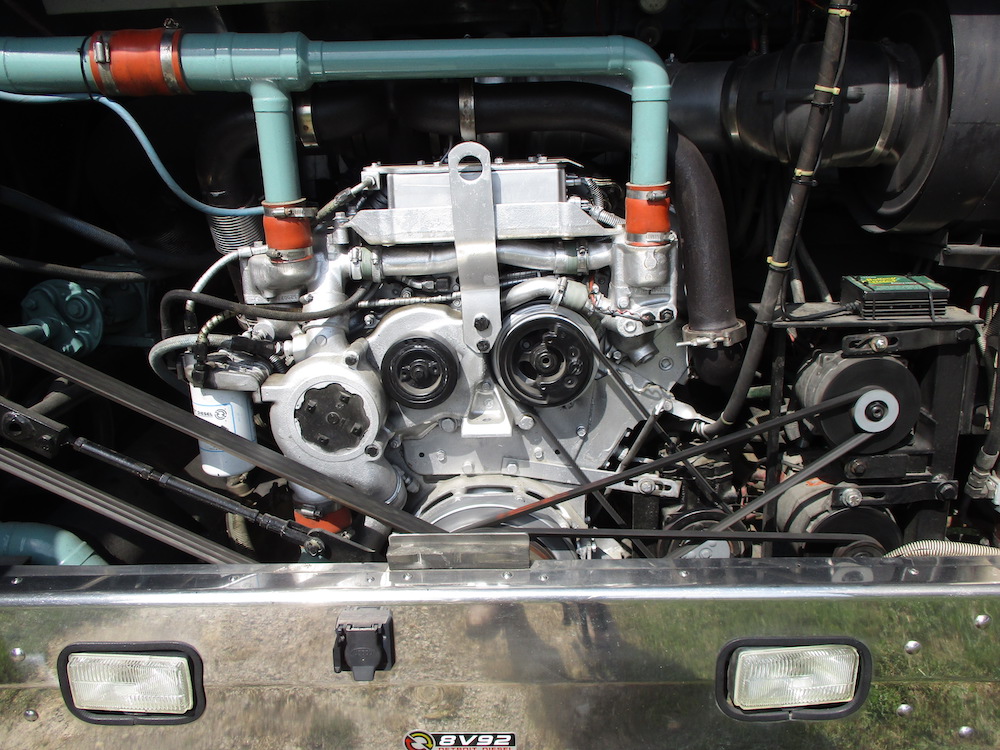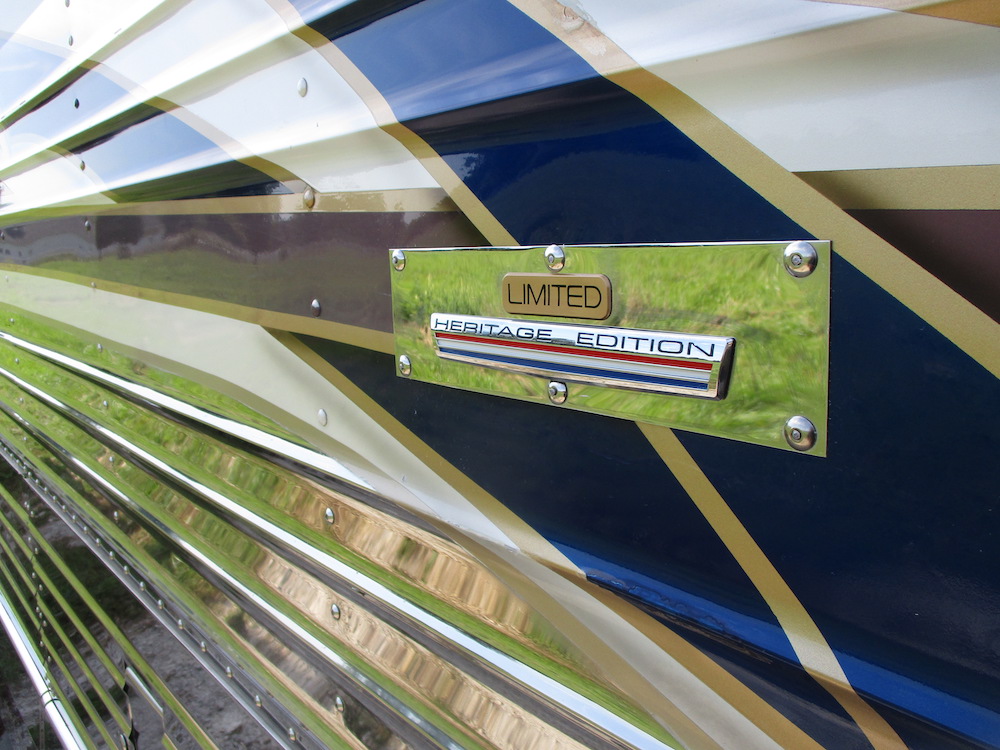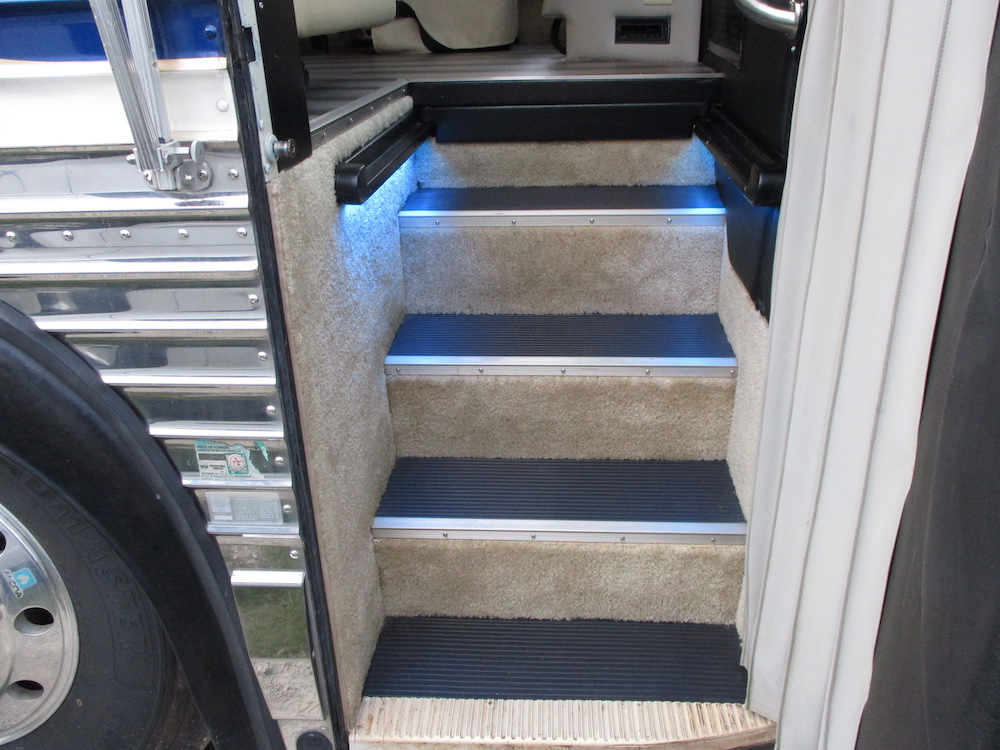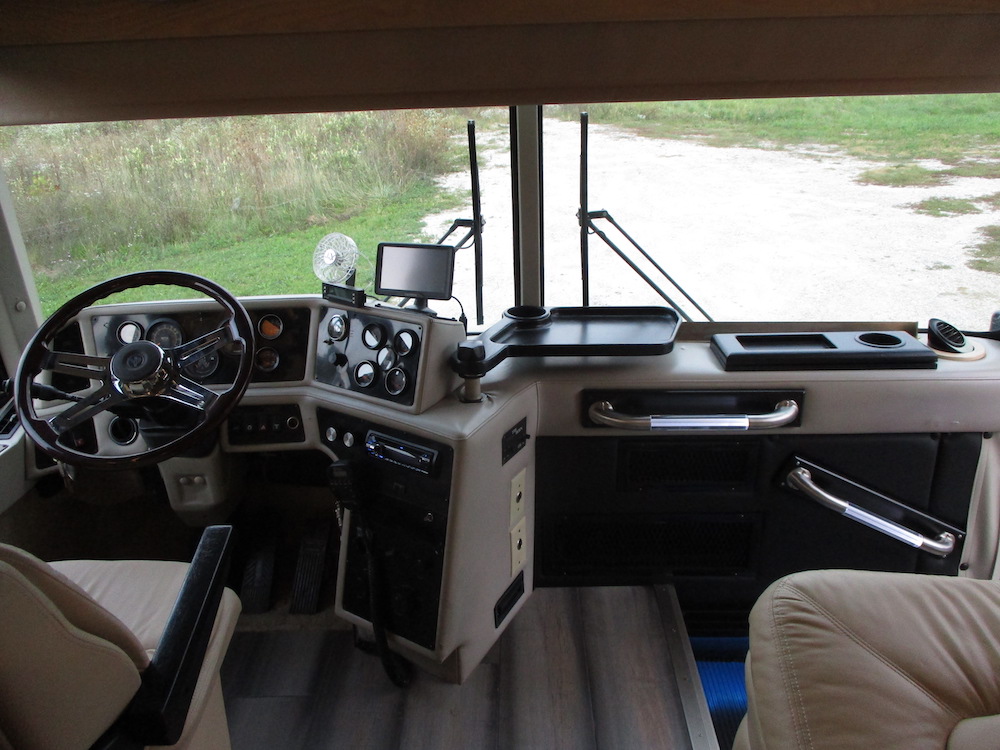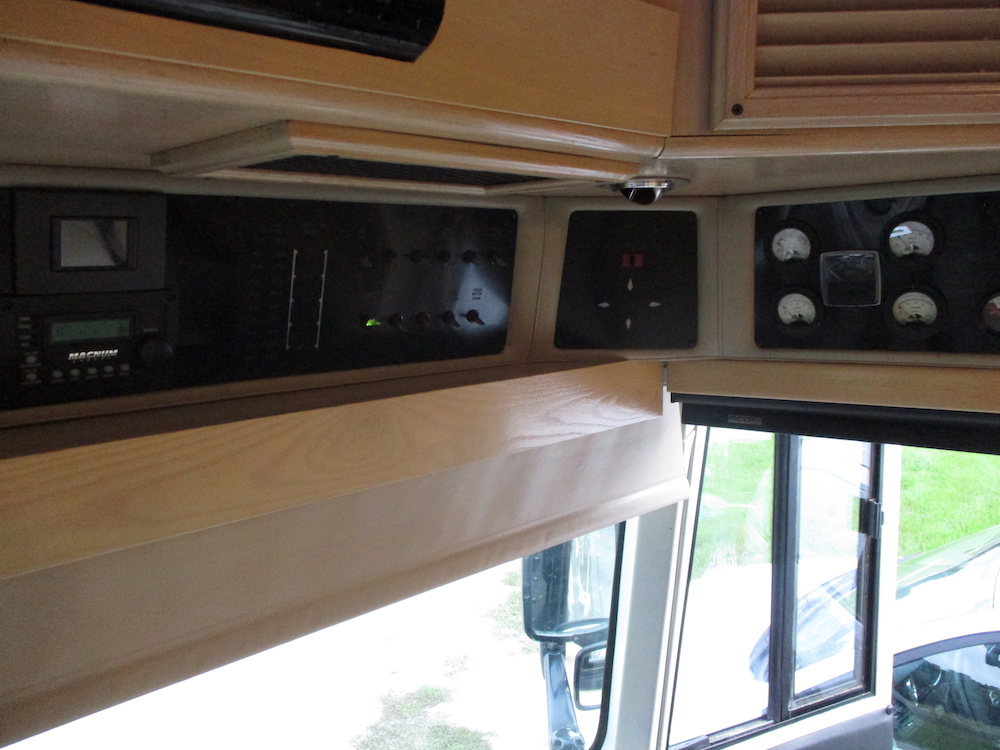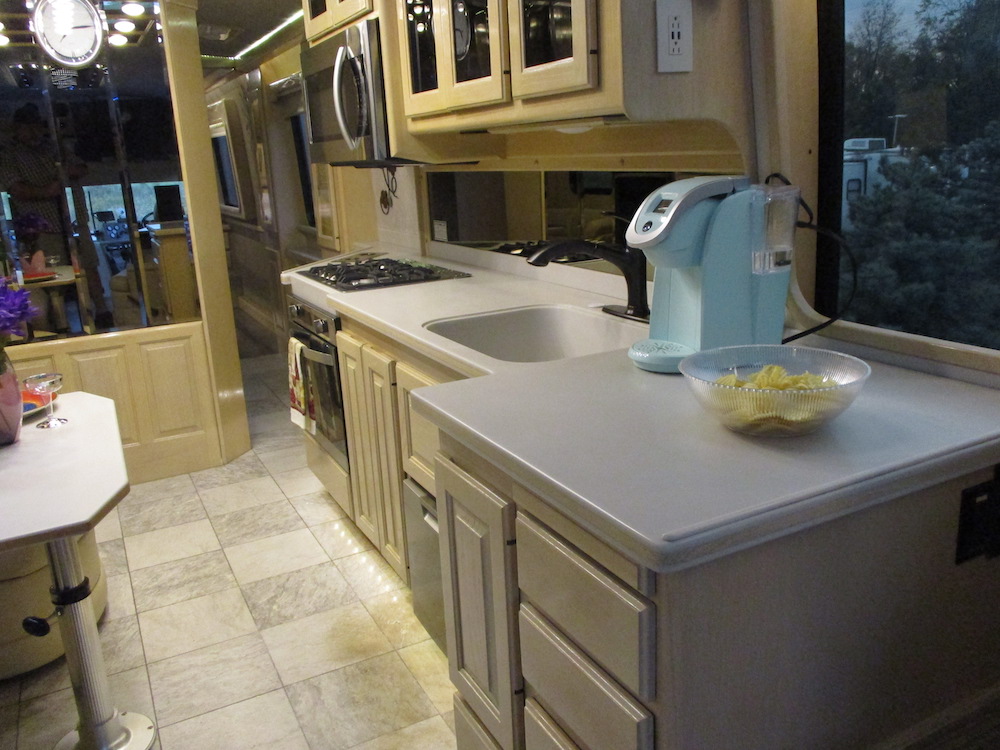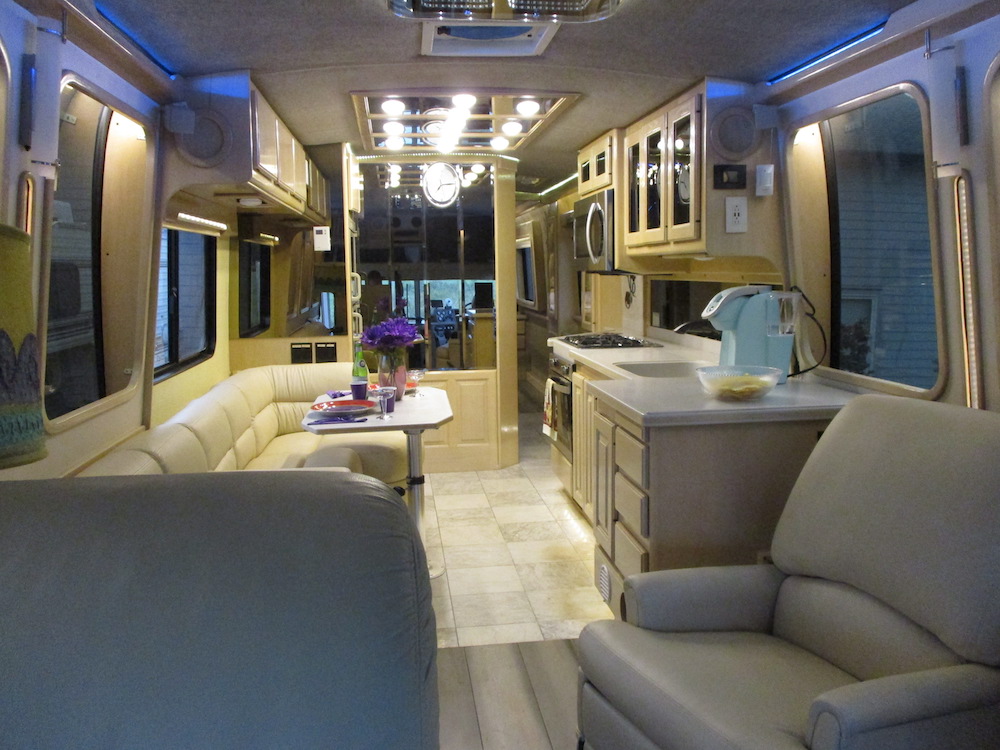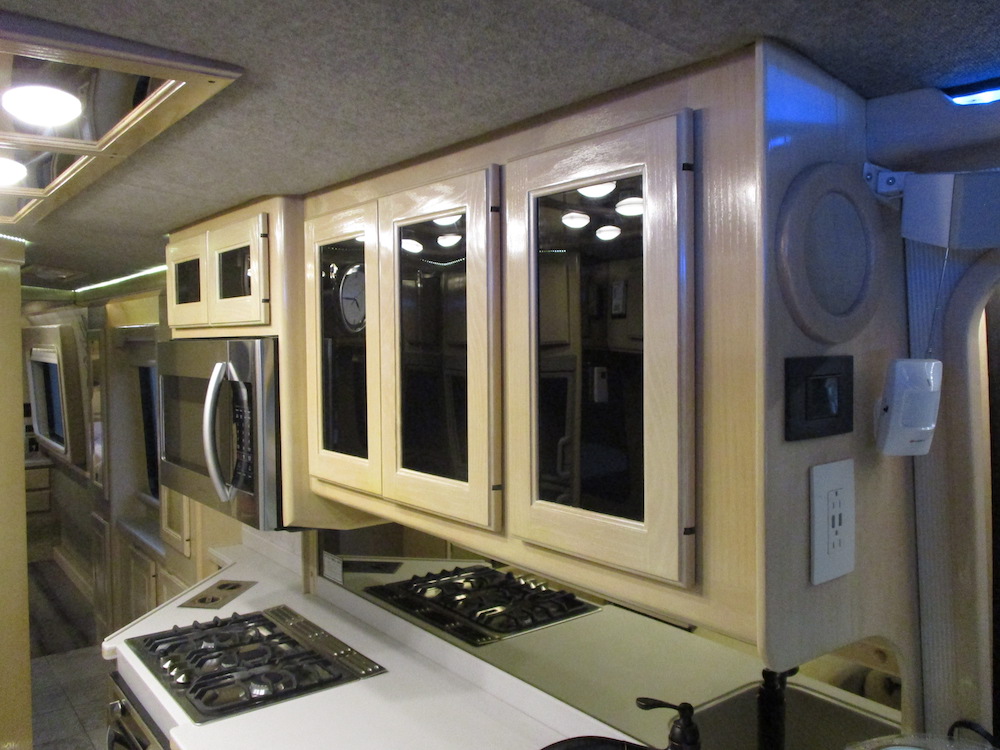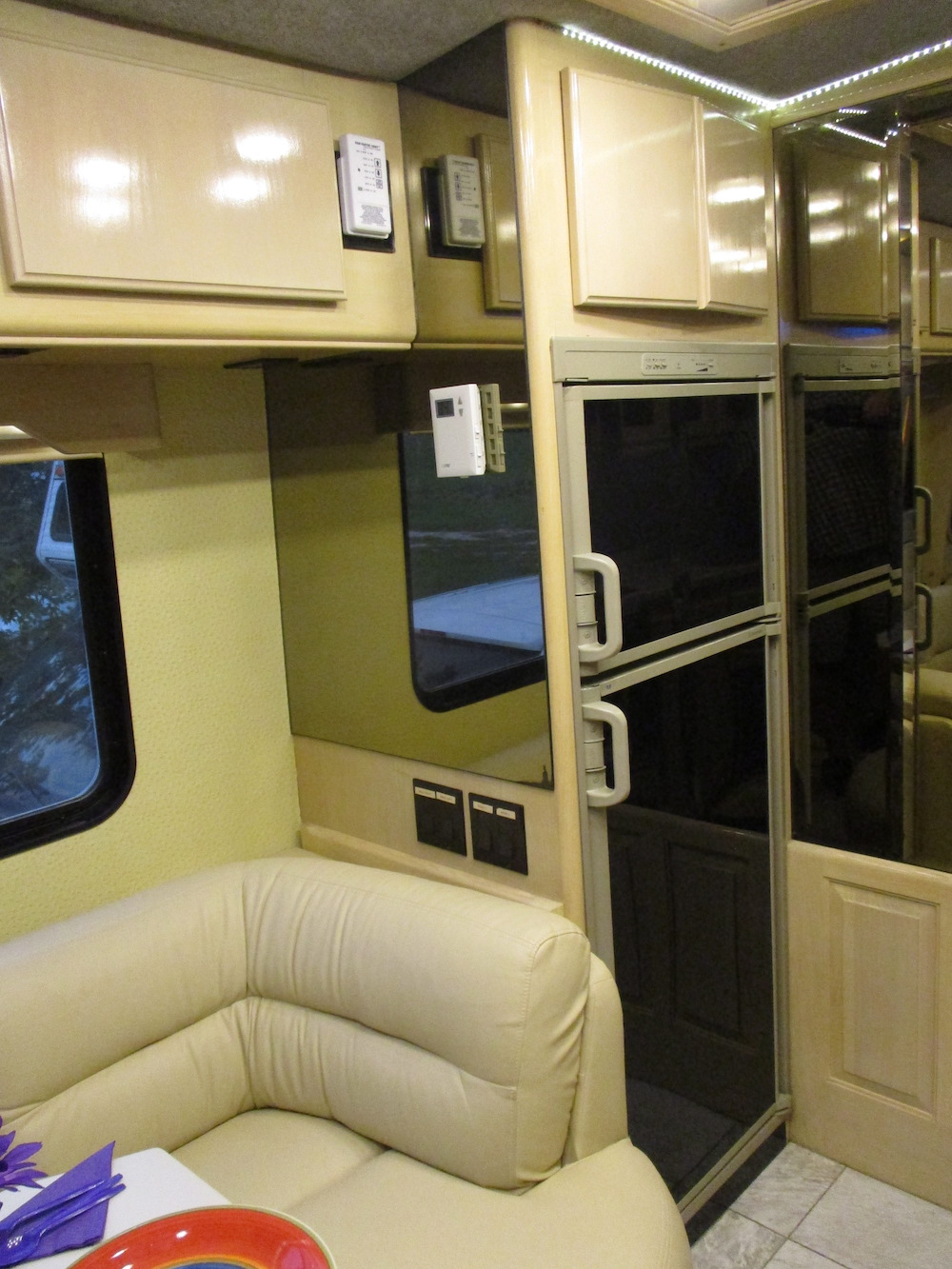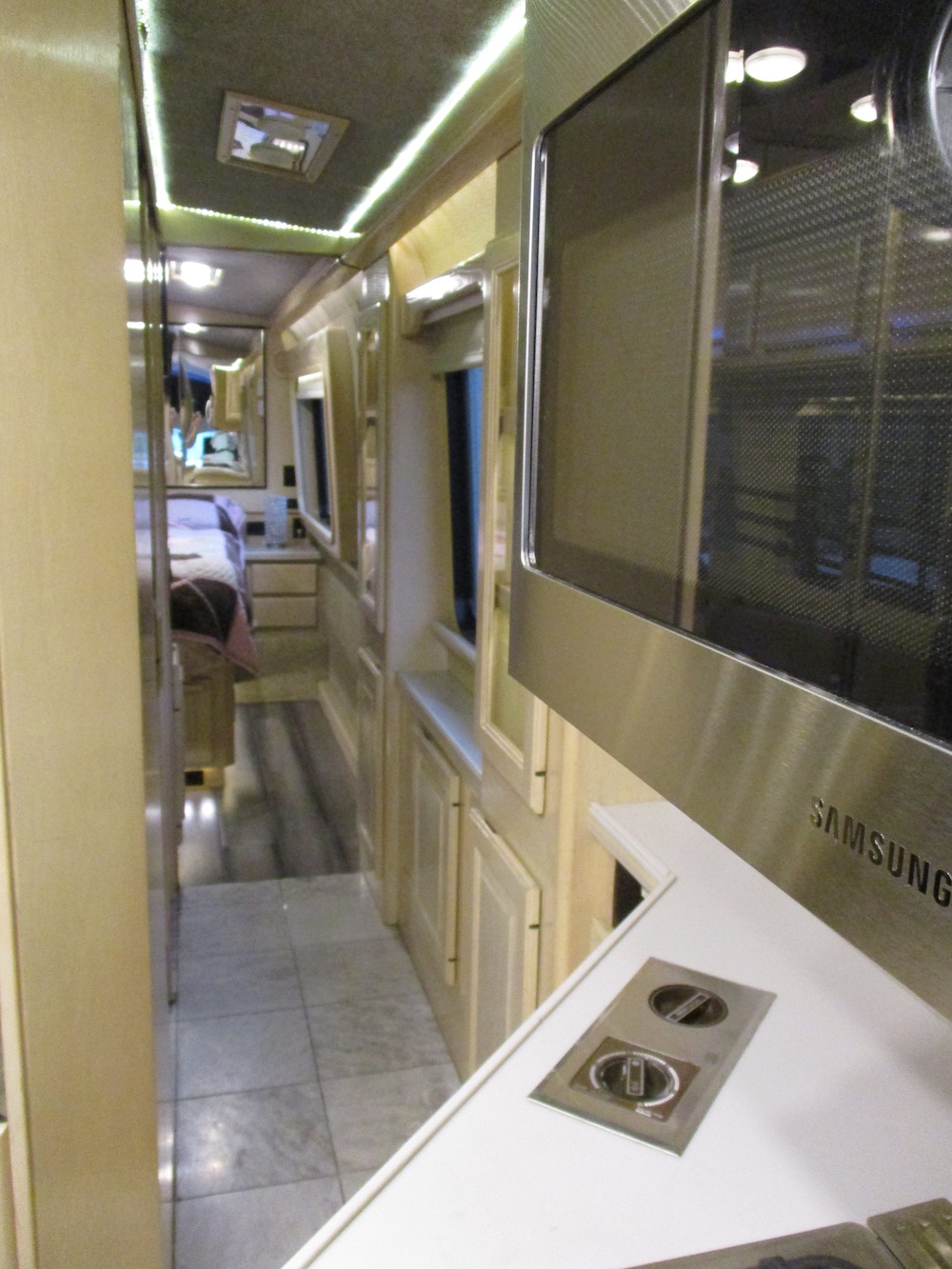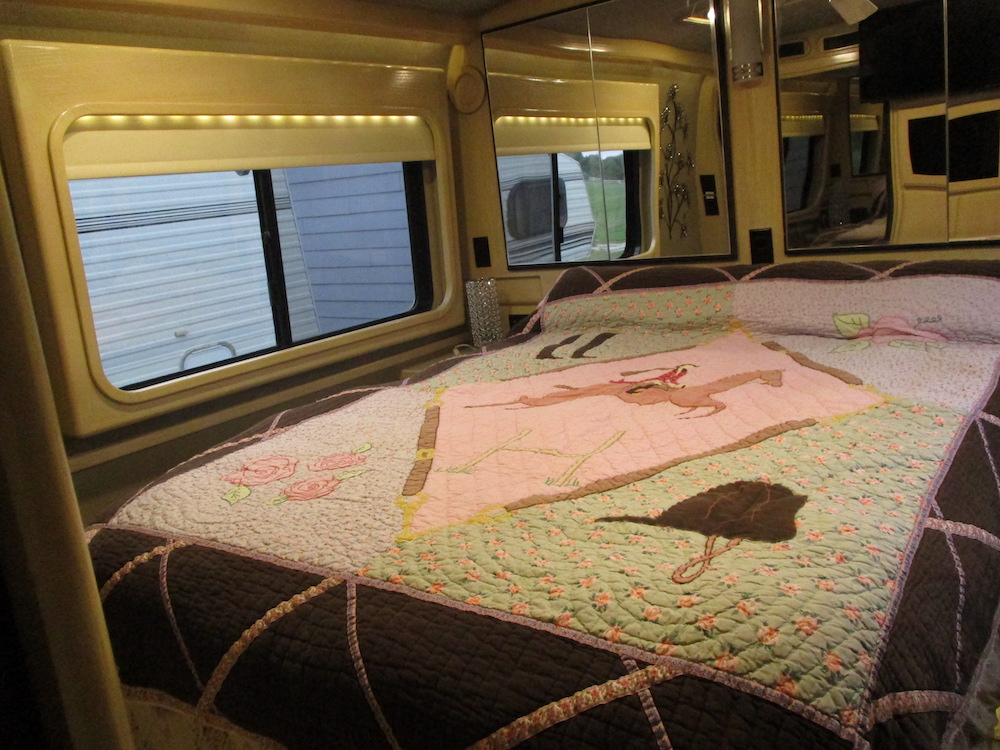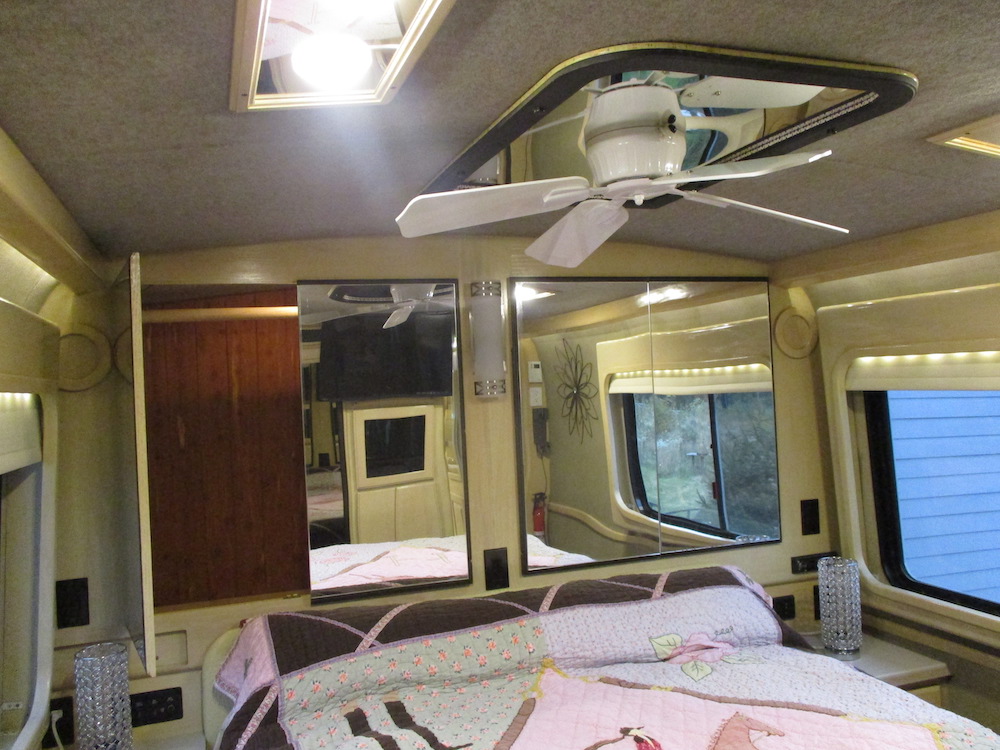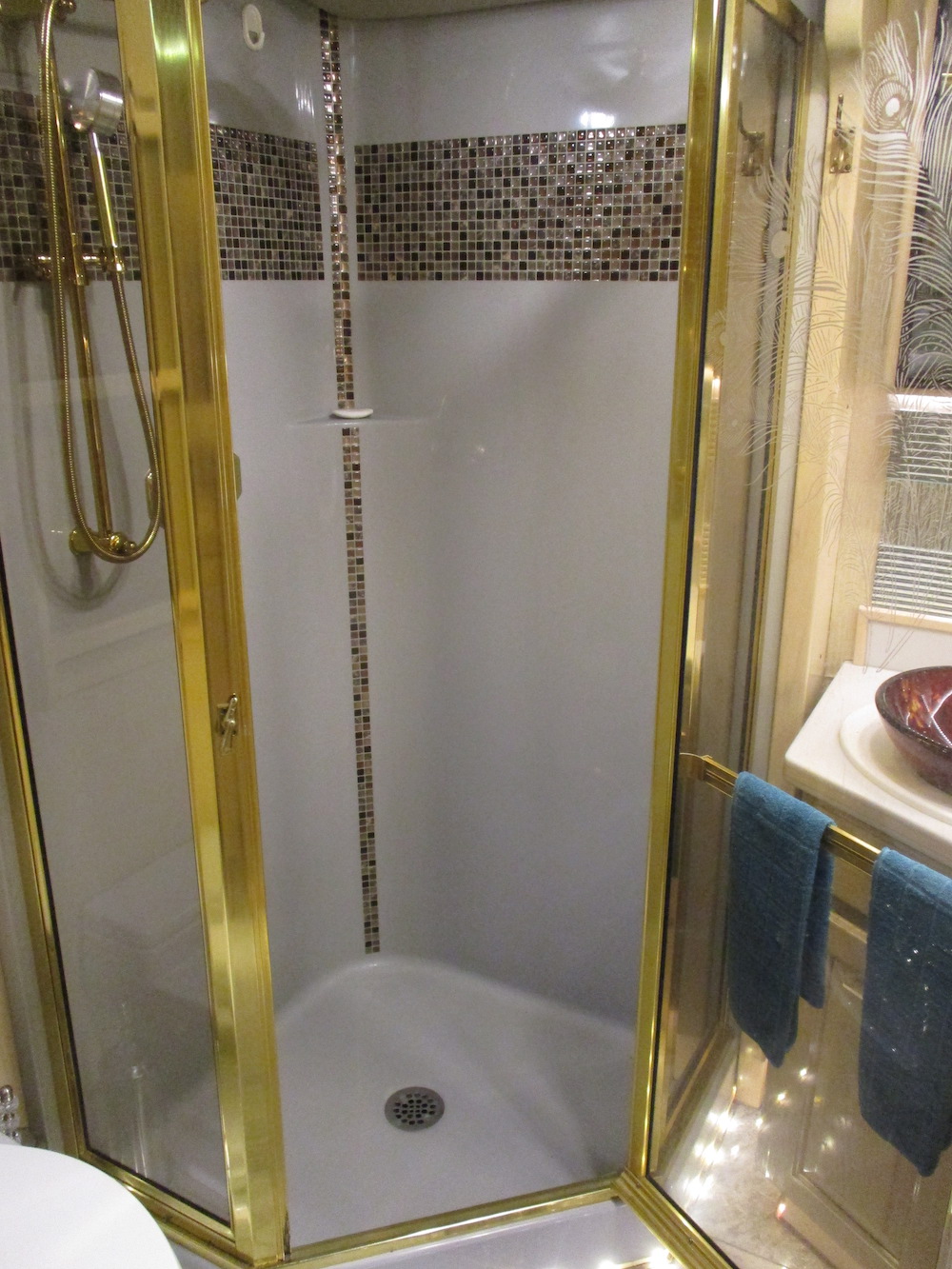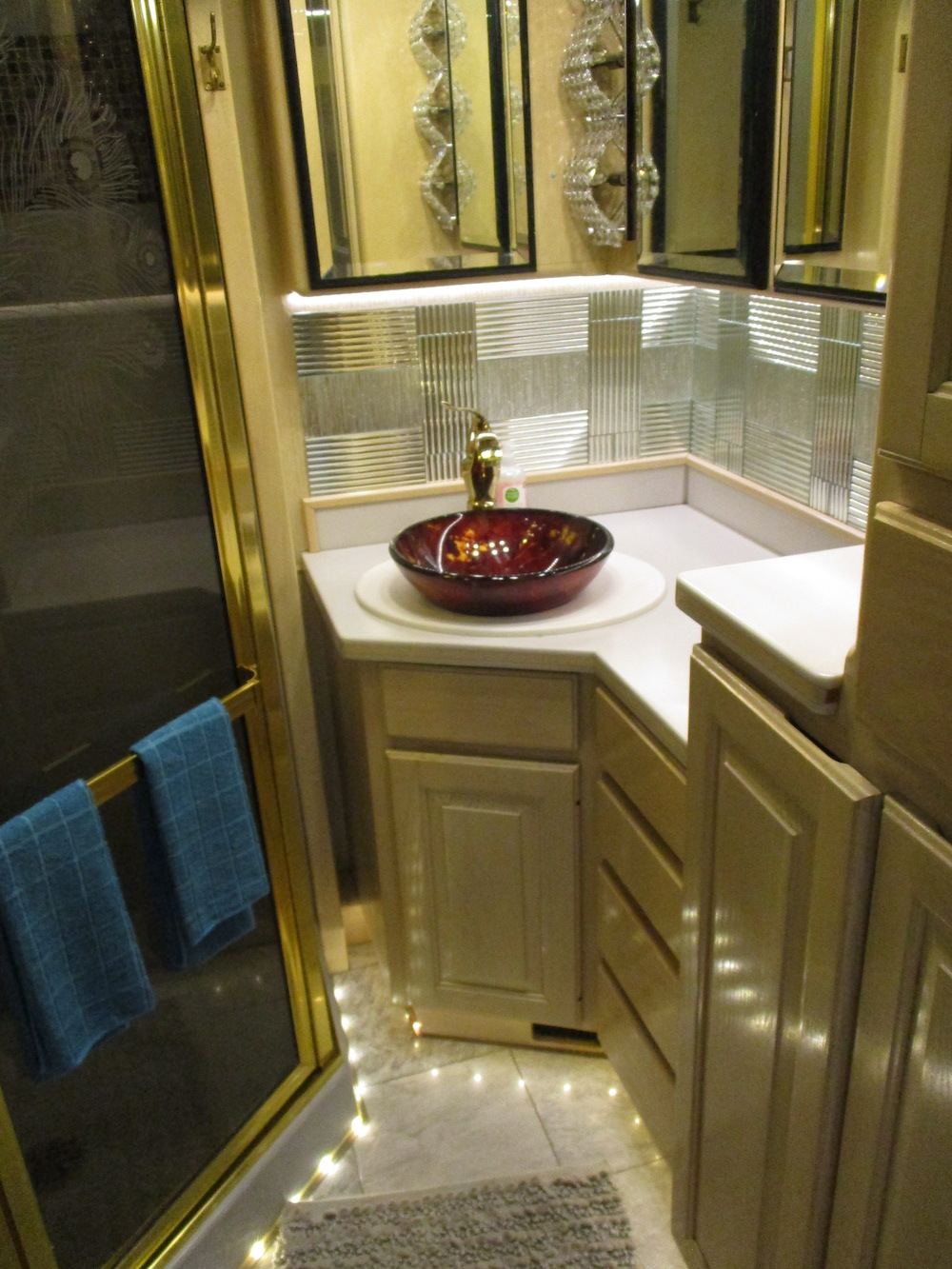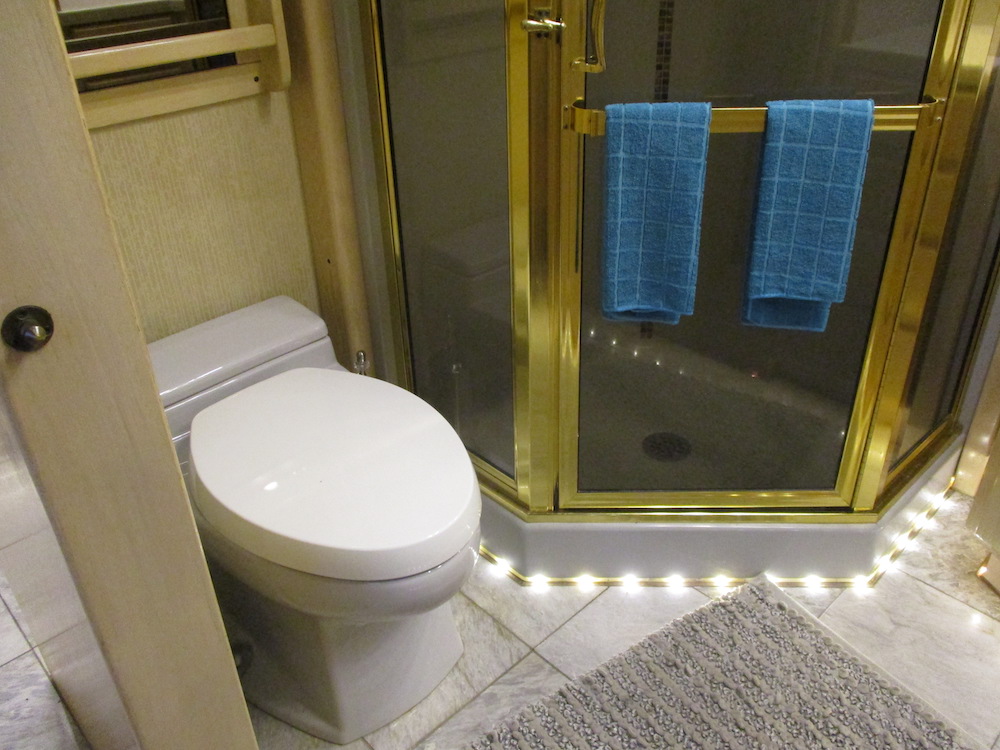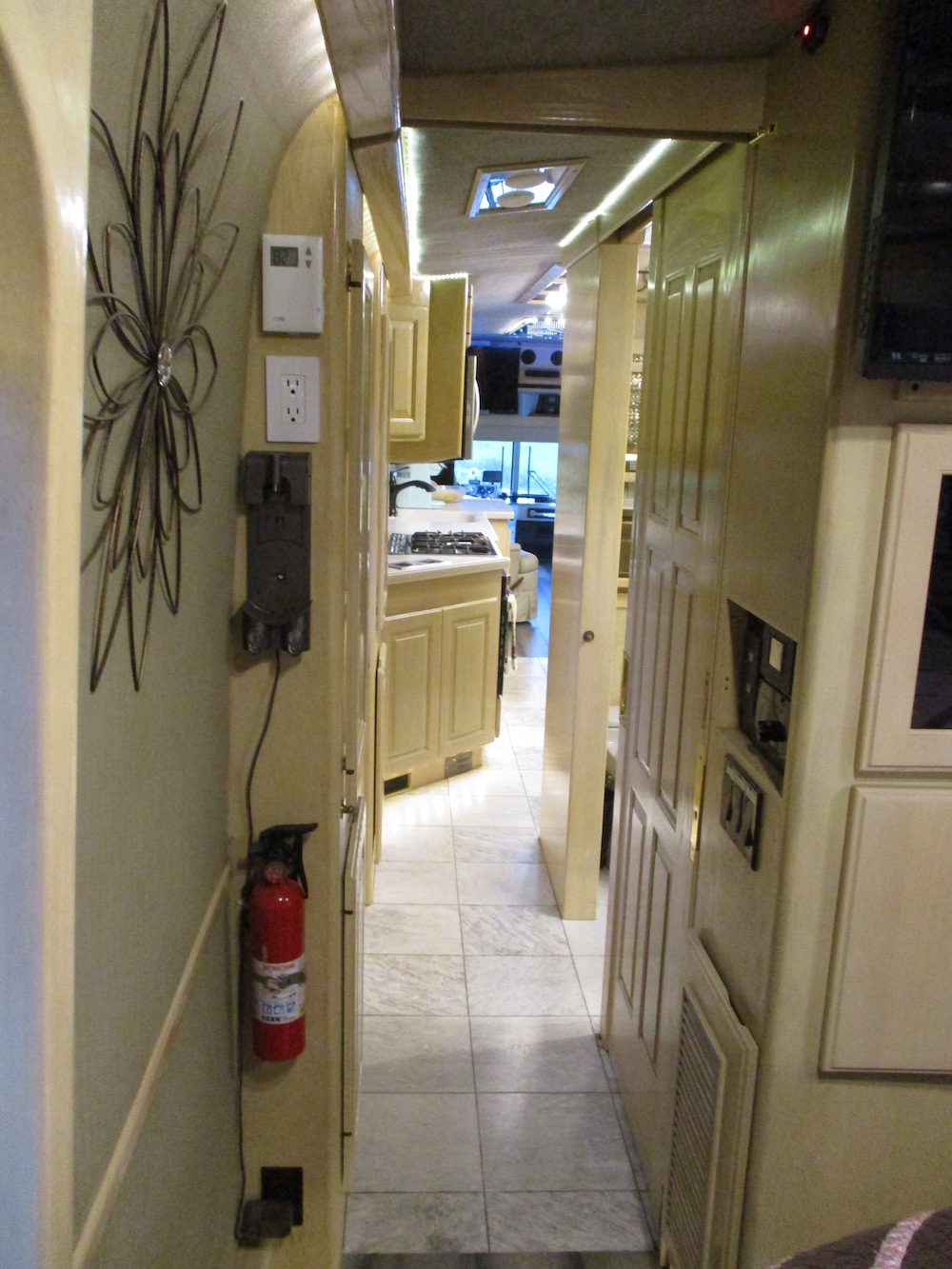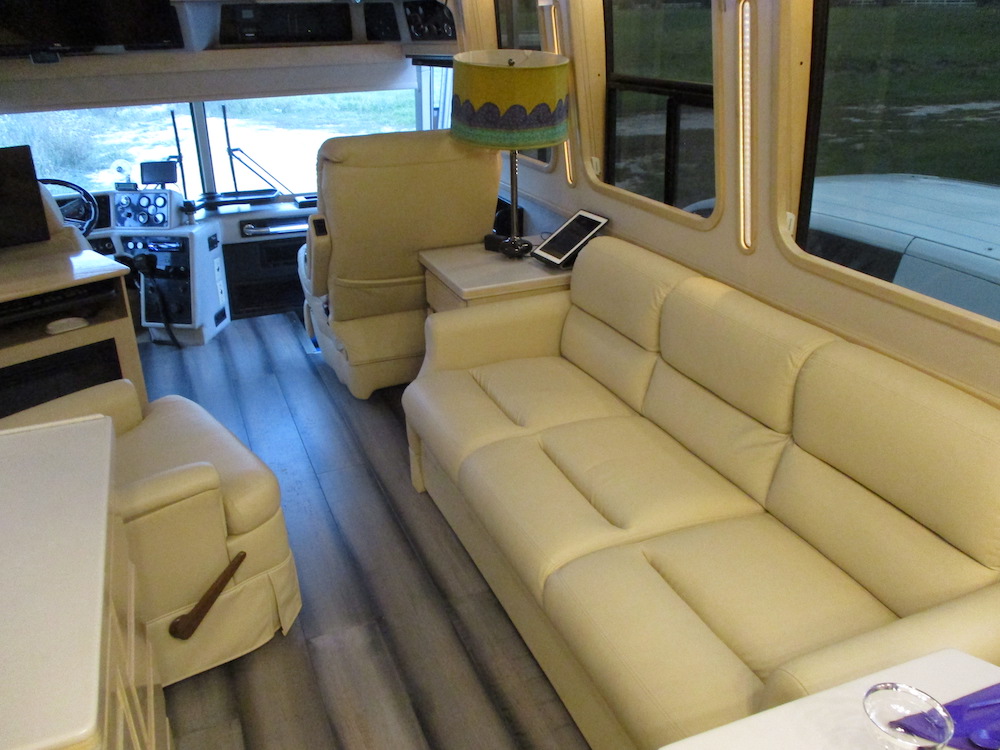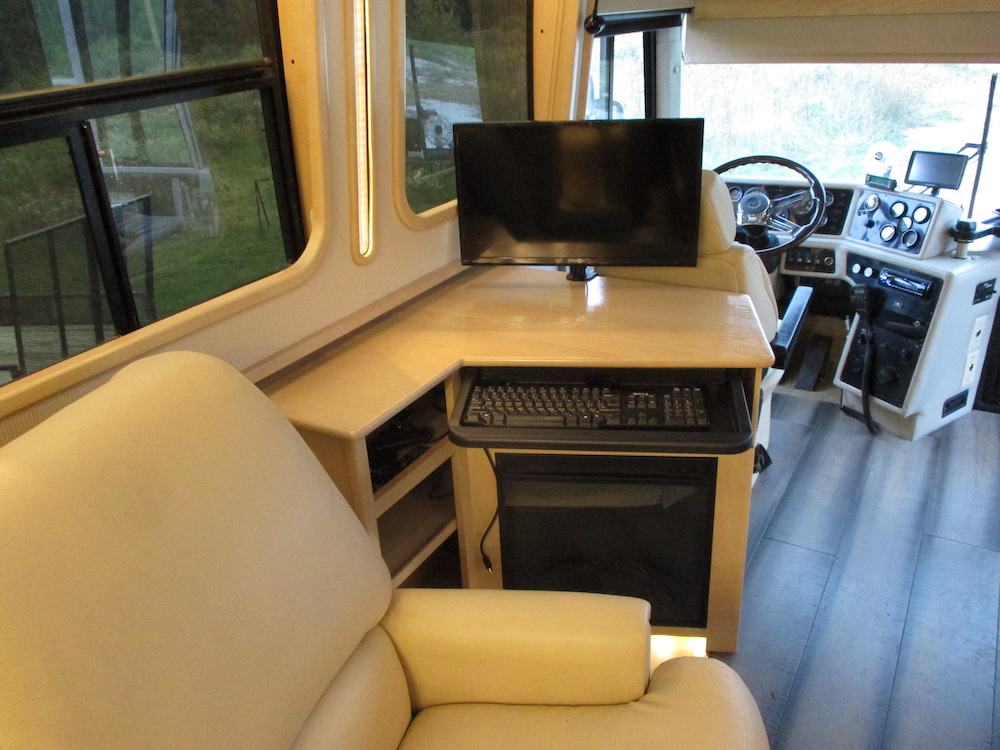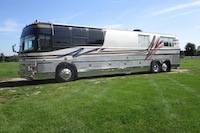 For Additional Information Please Contact :
Dean at 248-882-7435 or Email